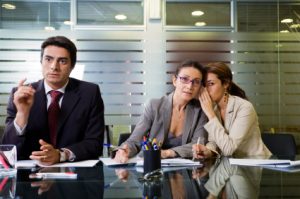 Retail Link is an incredibly powerful tool for growing your business with Walmart and Sam's Club, and it's provided free to every supplier.  Your buyer assumes that you're using Retail Link to make decisions that will lead to success for you and for Walmart.
And yet some suppliers don't use it. It's a shocking little secret that a surprising number of suppliers share — they have access to Retail Link, but they're not using it.
Why? Here are the most common reasons:
For some small suppliers, especially new ones, they just haven't gotten around to it yet. The excitement of getting on the shelf at Walmart, combined with the extra responsibility of learning the ropes and stepping up production to meet Walmart's expectations seems overwhelming. Retail Link can wait.
For others, Retail Link seems like a cost center, not a valuable tool. It's free to suppliers, but the cost of hiring someone to use the tool or the opportunity cost of having current staff members take the time, seems high.
The first thing to recognize is that it's a mistake to skip or postpone working with Retail Link. You can only improve what you measure, and Walmart expects you to measure and improve your performance with Retail Link.
The second thing you need to know is that the ROI of Retail Link can be significant. Not only does it give you the data you need for decision making, but it also prepares you for those all-important meetings with your buyer. Your competence with Retail Link and your understanding of your products' performance is part of building a great relationship with your buyer.
If you're a new buyer, you should consider our New Supplier Onboarding. We work with you directly to help you navigate those all-important first 90 days with Walmart and Sam's Club so you can start strong and succeed.
If you're not confident of your skills with Retail Link, invest in Retail Link courses with 8th & Walton. It's an economical alternative to hiring an experienced Retail Link analyst for your company, and it can make Retail Link easy to work with. Call 479-715-6700 to discuss which training or mentoring option is best for you.