B CORP CERTIFICATION
What 8th & Walton's Certification Means to You
As a supplier to Walmart or a service provider to Walmart suppliers, you may wonder what 8th & Walton's B Corp certification means and how it impacts your business.
In short, B Corp certification means that 8th & Walton has demonstrated that it believes that business can be a source of good as well as a source of profit. Because of that philosophy, it brings justice, sustainability, and ethics into all its practices.
"We act locally and at the same time impact global suppliers of consumer goods," says Jeff Clapper, President and CEO. "Our guidance has an exponential influence on things like packaging, supply chain, and transportation. We also strive to help people everywhere have better access to healthy, affordable food."
B Corp companies are for-profit companies that believe there is more to business than just making money. They believe businesses can do good, too, and they reflect that in everything they do — the way their employees are treated, their respect for the environment, their community commitment, and every aspect of their business.
Being certified means a company has gone through a rigorous process of evaluation and is certified by B Lab, a non-profit company, as being transparent and accountable and just what they say they are.
When a company applies for B Corp certification, B Lab measures its entire social and environmental impact in great detail. Over 400 questions are answered, and multiple live interviews are conducted before a company becomes certified. The process, which takes around one year, is intense, meticulous, and thorough.
The first generation of B Corporations was certified in 2007, and most are privately-held small- and medium-sized businesses. Today, there are more than 6,000 B Corporations in 88 countries.



In 2022, 8th & Walton became the second B Corp company in Arkansas.

Located in Bentonville, Arkansas, 8th & Walton is in a unique location as an educator and advisor to Walmart suppliers. "We are down the block from the Walmart Home Office and so are uniquely positioned," said Jeff Clapper, President and CEO. "We care deeply about making a positive social contribution, but we also recognize how critical it is to help suppliers reduce their environmental impact.

"We still have a lot to learn; it's a journey of continuous improvement. But being certified for our transparency, social responsibility, and accountability has inspired us even more. Our whole team is thrilled to be a B Corp company and have an impact on the social and environmental conscientiousness of our business community.

"8th & Walton has chosen to be a company that is ethically responsible to our community, our clients, and our colleagues," Clapper continued. "A different kind of economy is possible. Business can balance profit and purpose. Business can be a force for good. Business can be purpose-driven and create benefits for all stakeholders, not just shareholders. That is what we pledge to be."
8th & Walton's Impact on Community
The 8th & Walton team assists local non-profits with their work and their mission. Done during standard business hours, the team spends half a day each quarter helping in various capacities.

In 2023, 8th & Walton helped its community by distributing meals through Second Helping NWA and weeding fields and packaging shipments for Cobblestone Farms, two groups which provide healthy foods for needy families.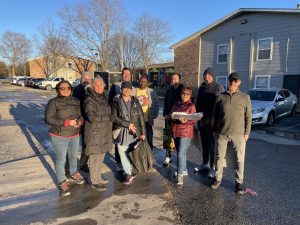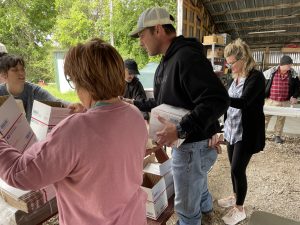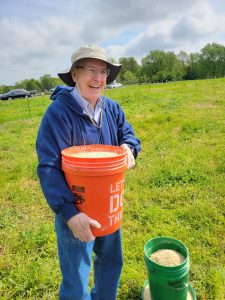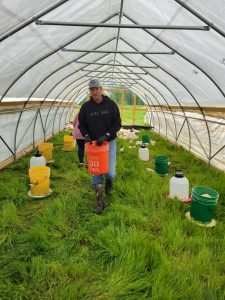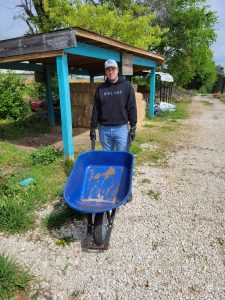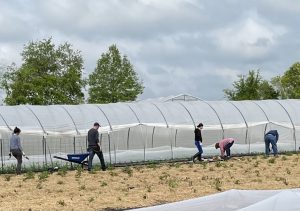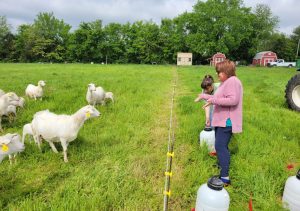 8th & Walton's Impact on the Environment
Although 8th & Walton does not produce any materials itself, as an advisor to Walmart suppliers, it can have a significant impact on sustainability.
Packaging: With guidance from the 8th & Walton advisors, in 2022 a supplier-customer redesigned its packaging and was able to remove a plastic tray from all its products, thus eliminating 15 million pieces of plastic yearly from landfills.
Plastic reduction: Trayless packaging has eliminated 15 million pieces of plastic yearly

Learn more about the B Corp Certification