Win with Walmart
Your journey with Walmart begins at 8th & Walton.
Our classes and customized services will help you become a better partner with Walmart.
Classes for Success
Make your work more productive and accurate. Expand your knowledge of Retail Link®, E-Commerce, Accounting, Supply Chain, and more through our in-person and interactive Zoom classes. Our teachers are experts with decades of Walmart and supplier experience who have studied the best ways to teach adults.
US CLASSES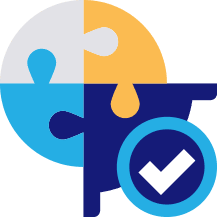 RETAIL LINK®
SUPPLY CHAIN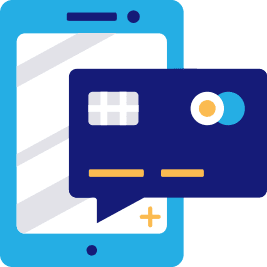 E-COMMERCE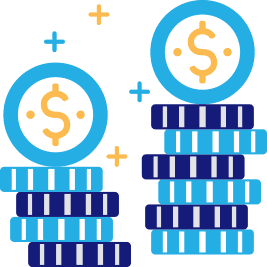 ACCOUNTING
ITEM MANAGEMENT
CANADIAN CLASSES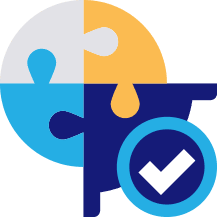 RETAIL LINK®
SUPPLY CHAIN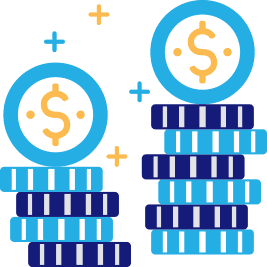 ACCOUNTING
E-COMMERCE
Customized
Help
Looking for more comprehensive assistance? Experts at StepWon, our affiliate, provide inclusive, customized help to lead you through every step of growing your Walmart business. That allows you time to focus on what you do best: product innovation, gaining other retailers, and managing your team.
What Our
Students Say

About Us
I am a big advocate of your programs and have been taking your classes for 3-4 years. Your instructors really know their stuff, and yesterday's instructor was no exception.
STUDENT
I have been working with Walmart for close to 25 years and have a lot of experience and knowledge as well; however, your instructor's depth of knowledge is second to none. He knew every shred of information no matter how minute — as all of your instructors have.
STUDENT
No matter the question, I never ever felt stupid or that it (my question) was irrelevant. The teacher would simply explain the why.
STUDENT
All of the 8th & Walton instructors I have worked with over the years exhibit this (empathy) in every facet of their instruction. Combined with patience, it provides a unique learning opportunity.
STUDENT
You get what you pay for, and your people and your organization totally deliver!
STUDENT
My teacher was a gem whose knowledge base is unbelievable.
STUDENT
My instructor made learning very technical and difficult things not only fun but delivered it to me in many different ways to understand. Great teaching skills.
STUDENT
Class was great. Excellent discussion and use of relevant examples.
STUDENT
I liked how interactive the class was, but it was very one-on-one when it needed to be.
WEB STUDENT
It's nice to have the small class sizes allowing for individual questions and specific feedback to our company. The instructors we worked with were great!
STUDENT
I appreciated the ability to stop and discuss real issues that may be occurring with other suppliers and to discuss possible solutions with the instructor. Great course that provided meaningful insights that will help me succeed in my current position.
STUDENT
The material was arranged very well and also presented at a pace that all could follow and comprehend.
STUDENT
Class included easy discussion and allowed suppliers to get examples of experiences from other suppliers that have figured out a solution to a similar problem.
STUDENT
I really liked the detailed information and the ability to ask as many questions for clarification.
STUDENT
I appreciated the willingness of the instructors to take time and go over specific issues we students were having, making certain we understood what needed to be done.
WEB STUDENT
The class was a good mix of discussion and instruction. Knowledgeable staff, assistance with unique situations.
STUDENT
I appreciated that the teachers' email addresses are always given out and students are encouraged to reach out if we have additional questions.
STUDENT
I liked being walked through the process step by step.
STUDENT
I appreciated the honesty about the complexity of Walmart systems.
STUDENT
We were able to ask questions at any time without any judgment.
STUDENT
Great atmosphere. Relevant material was very helpful. Very welcoming and friendly staff – thank you for the donuts and for printing some things off for us! The willingness of others in the office to jump in and present/answer questions was much appreciated. It really gave us confidence in the 8th & Walton team.
STUDENT
I am leaving with an arsenal of report builds and accessibility to learning how to operate with Walmart.
STUDENT
Inside tips for working with the buyers.
STUDENT
I very much enjoyed the fact that it was hands on and interactive. So many other training courses are designed for the people to sit and listen and stare at a screen. Actually participating and practicing building reports was truly valuable and a much better way to learn.
STUDENT
The instructors were knowledgeable about Retail Link® because they have had years of first-hand experience.
STUDENT
Small class size. Good knowledge of subject matter.
STUDENT
Lots of information, a very organized student guide, and a very nice class atmosphere.
STUDENT
The training was great. Heather was well versed in all Walmart matters. The reports selected were pertinent and will be helpful in the future. You can count me as a happy customer!
Elise - Retail Link® 2 - Canada - 7.15.20
Lori was AWESOME! Needless to say training went GREAT! I learned a lot. Being new with (company's) Customer Service Team, this training is exactly what I needed.
Lisa - OTIF & Load Quality - 7.23.20
Lori was great. She explained everything so clearly and gave us a lot of examples.
Luis - Forecasting & Replenishment With Retail Link® Data - 7.22.20
The training went well and was very informative!
Shannon - Retail Link® 1 - 7.21.20
I did three Walmart training sessions with Heather, and she was amazing. Walmart's account is very new to me so I came into the course knowing very very little. Heather was very informative. She took her time with each student and explained step by step the process. Due to the courses I've taken with Heather, I now feel I have a good handle on the Retail Link® portal.
Fiona -Retail Link® 2 Canada - 7.15.20
I took Retail Link® 1,2, and 3 all with Lisa, and it was very helpful. She was patient and very understanding with me and my lack of experience with Retail Link®. I was the youngest one in the group, but she made me feel very included. I learned so much from her and am already able to apply it to my internship every day. Will definitely recommend to people needing help with Retail Link®!
Caroline - Retail Link® Training Suite - 8.4.20
"My recent class with Lisa went well. It was very interactive and informative. My manager and I discussed our departmental goals, which included training on Walmart/Sam's Club. I am fairly new to my current role, so the goal was for the training to allow me to better do my job and enable cost-saving initiatives for the company surrounding our business with Walmart. "
Kelsey - Retail Link® 2 - 8.5.20
Lisa was a great trainer! She was super accommodating when my power went out during the storm. I look forward to taking more classes with 8th and Walton!
Brittney - Retail Link® Training Suite - 8.4.20
Lori was great. She was well-prepared and knowledgeable. I came away from the class feeling very confident in the course material.
Dale - E-Commerce Basics For Walmart Suppliers - 9.2.20
Heather was amazing and shared quite a few interesting points on best business practices. I changed my role from Sales Analyst to Deductions Analyst. Although I had 5 years behind me on the Walmart Sales end, I had no training on the Accounting end which prompted me to take the course. I found it very helpful on the Accounting end. For the most part, I already knew topics in the presentation, but it was good to fill in some of the blanks and grey areas I had questions on.
Geraldine - Accounting, Invoicing & Deductions - 9.3.20
Classes were good. I learned a lot, and Heather made the 3 days go by seamlessly. I have taken on a new position at (company), and they felt that these were the best classes for me to take in order to expand my Retail Link® knowledge.
Jasmine - Supply Chain Training Suite Canada - 9.8.20
"The three Retail Link® classes with Lisa and Lori were excellent. I learned a lot of new reports, as well as things about Walmart in general. I have been with my company and on the Walmart account for about two months now, so I still have a lot to learn about the Walmart processes. These classes helped clarify what buyers find important and ways to stay on top of my Walmart business. I look forward to taking more 8th and Walton classes. "
Jackie - Retail Link® Training Suite - 9.15.20
The teachers were very helpful and patient. Best of all, we saved all the reports and can reference them anytime now!! [A colleague] is taking the Item File Setup class, and we also have people doing the three-day Supply Chain course. Looking forward to seeing what they learn!
Brooke - Retail Link® Training Suite - 9.15.20
The Retail Link® classes were so helpful! Lisa and Lori were a perfect tag-team --with Lisa delivering loads of knowledge in an easy-to-understand way and Lori giving a lot of real-life examples to drive home the many uses of Retail Link®. I actually found myself smiling and laughing multiple times throughout the three-day class and came away from it with in-depth knowledge of my business. Furthermore, the insights I gained in how to run queries and analyses for my company will be instrumental in our success. Thank you for putting on such a class! I don't know where else I could learn so much from actual industry leaders!
Dale - Retail Link® Training Suite - 9.15.20
My OTIF class with Lori went well. She provided a lot of helpful information related to OTIF and business. I decided to sign up for the class because my company supported my desire to learn more about OTIF and its relation to deductions. I plan to use my knowledge going forward as I continue to research Walmart deductions.
Kelsey - OTIF & Load Quality - 8.27.20
This was my second class with 8th & Walton and luckily the second with Heather and I have signed up for a third session in early October. I found the class very informative, and Heather is always very helpful and takes the time to explain things when more detail is required. Some of the reports she took me through last week, we have implemented already.
Kieran - Retail Link® 2: Decision Support (DSS) - Canada - 9.16.20
The class with Terry was informative and helpful. I really enjoyed his teaching style.
Charlotte - Retail Link® 4: Analytics & Storytelling - 9.22.20
The class was super informative and useful. Heather was able to teach me the basic fundamentals of using Retail Link® while still catering to my individualized needs. There were 3-4 things I immediately took as follow-ups after our session.
Sam - Retail Link® 1: Basics - 9.15.20
"I took three classes and found each and every one to be extremely beneficial to our organization's current and future needs. Lori and Lisa were both absolutely wonderful -- very knowledgeable, classes were well paced and informative, and they were a pleasure to learn from. "
Summer - OTIF & Load Quality - 9.30.20
The Marketplace class was very informative, and Tiffany, the instructor, was very helpful.
Sam - Marketplace - 11.13.20
The class was so great! Super informative and Lori was the best!
April - Retail Link® 1 -11.17.20
My training was very informative and helpful. Lori was quite knowledgeable about the subject matter and provided us with a lot of useful information and tips that will enhance my Retail Link® experience.
Patricia - Forecasting & Replenishment With Retail Link® Data - 12.16.20
Who
We Are
We help you improve your Walmart business with premium classes such as Retail Link® and training courses that are relevant and highly productive. We also offer customized advisory services tailored to your company's individual needs.