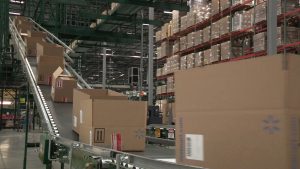 The CFO of delivery drone company Wing recently sat for an interview about Wing's partnership with Walmart:
"Customers expect delivery fast. In most cases, Wing is fulfilling orders with drones in 30 minutes or less. Our drones go about 65 miles an hour, and our fastest delivery to date was completed in less than three minutes. I think speed is a big component of why drone delivery can help retailers handle the volume of Black Friday- and Cyber Monday-type of deliveries."
8th & Walton can help you improve your relationship with Walmart. Contact us today to schedule a free consultation.