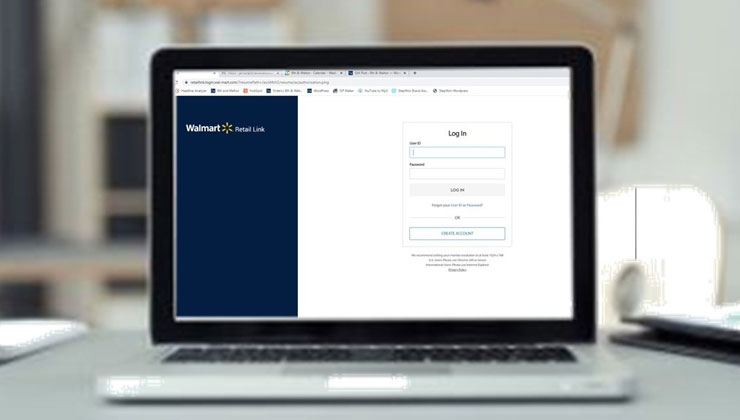 What Is Retail Link®?
Retail Link® is a reporting software developed by Walmart that gives Walmart suppliers access to point of sale data, documentation, reports, store information, Walmart communications, and special applications that suppliers use to manage their business.
Analysts working for Walmart suppliers use Retail Link® every day. With the store-specific data it provides, suppliers can forecast shopping patterns. It also allows them to predict supply chain adjustments to recommend during peak sales seasons. Scorecards in Retail Link® assist the supplier community in ensuring inventory is correct.
How Retail Link® is Used
In addition to reporting store sales, Retail Link® contains many tools and apps for Walmart suppliers. Here are just a few of the most common things suppliers have access to in Retail Link®:
Walmart Store and Distribution Center Alignment
Retail Link® is where you find the most up-to-date list of Walmart stores, their specific divisions, and what distribution center (DC) services them. The list also includes future stores with their grand opening dates.
Scorecards and Dashboards
Walmart has launched many initiatives to improve supplier performance. When Walmart sets new expectations for suppliers, the company often adds a dashboard or scorecard in Retail Link® to help supplies track their performance. These tools show suppliers where improvement is needed and track penalties for non-compliance.
Market Basket Analysis
One example of the many tools in Walmart's Retail Link® is the Market Basket. This tool allows suppliers to see what other items were purchased along with their own. This not only helps with decisions about feature placement in the store but also aids in new product development.
For instance, a potato chip supplier may notice that customers purchasing their product routinely buy a ranch dipping sauce on the same visit. The supplier may consider developing their own brand of ranch dip to capitalize on these extra sales.
Retail Link® Market Basket analysis also helps in negotiating with the Walmart buyer on product placement and features. In the example above, the supplier could also recommend a feature set of their chips with a ranch dip sauce.
Weather Data
Aside from simply telling suppliers what items were sold, Retail Link® includes weather data and predicts 52-week performance. This is a very important tool in forecasting sales. If a supplier can incorporate weather patterns into their forecasting, they can adjust inventory levels to it ensure specific items are in stock to meet future demand.
Supplier Communication
Updates, new initiatives, and supplier-specific communications are sent to users via Retail Link®. If Walmart wants to send communication outside of Retail Link® to your company's leadership, it will use the company information in Retail Link®, so keeping this data up to date is essential.
Learning More About Retail Link®
Want to know more about the tools and applications in Retail Link®? 8th & Walton is a leading Retail Link® training company. We offer Retail Link® courses for beginners and seasoned analysts.
If training isn't the best solution for you, custom consulting may be the perfect fit. Our experts can gain insights into your business with Retail Link®.