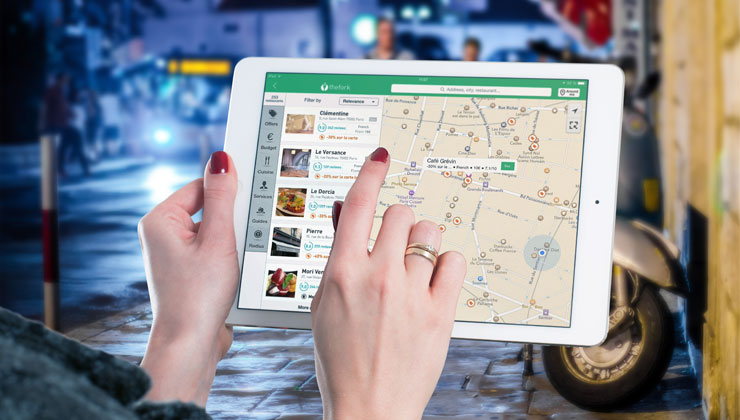 (Editor's note: Want to learn even more ways to make your job easier with Retail Link®? Have a look at 8th & Walton's suite of Retail Link® classes.)
As a Walmart supplier, it's important to plan around Walmart's growth and occasional realignments. A few times a month, you may be asking:
Does anyone have the latest Walmart store number list?
Where can we get a list of Walmart stores and DCs in Canada?
How many Sam's Clubs are in Louisiana?
Do we have addresses for Neighborhood Markets in Tennessee?
Can we get a list of all stores around our closest DC?
These questions, and similar ones, are being yelled across supplier offices every day. It's a basic part of the business when you work with the world's largest retailer. However, as Walmart evolves every month, the master list of stores, clubs, and distribution centers changes as well.
If it's been a while since you've refreshed your list, now is probably the time! Walmart makes no secret of store locations, leadership, contact information, Walmart distribution locations, or even grand openings. Actually, they want their supplier partners to be on top of this information to plan better. That's why they update this list for you often in a system you work in every day.
Just a Few Clicks in Retail Link®
Every location detail you need about Walmart stores is as close as your keyboard. One of the many tools in Retail Link® is the ability to pull the latest store list.
So you never forget how, simply download our free printable instruction sheet. Don't forget to go back and check in on this list about once a month. Updates can happen in Walmart's alignment along with other surprises!
What Are Walmart Distribution Centers?
Walmart distribution centers (or Walmart DCs) receive merchandise that is not delivered directly to the stores. At the DCs, merchandise is held, sorted, and delivered to Walmart stores, Sam's Clubs, and even customers via direct delivery. One distribution center can support up to 100 stores.
In the event of a natural disaster, Walmart also has disaster DCs in place to support local communities in need.
An individual Walmart DC unloads over 200 trucks each day. Facilities can be up to 1 million square feet.
How Many Distribution Centers Does Walmart Have?
Walmart's Distribution Centers consist of a network of large facilities and occasional smaller pop-ups. All-in-all, Walmart has over 150 distribution centers.
Understanding Walmart's Distribution Center Network
One of the useful parts of the updated list is keeping track of Walmart's Distribution Center (DC) network. When it comes to physically delivering merchandise to a Walmart store, very little is shipped directly from suppliers to each location, or Direct Store Delivery (DSD). In fact, it was estimated in 2016 that over 80 percent of all merchandise sold through Walmart stores was routed through its distribution center network.
Understanding which DCs support Walmart stores carrying your merchandise is imperative to your planning. As Walmart changes its divisional, regional, or market alignments, DC support has the potential to move. Updating your list of Walmart distribution centers will help you stay ahead of the change and plan shipments accordingly.
The Walmart distribution centers are also specialized in not only the locations they support but the categories they carry. Each DC is designed to accept, cross-dock, house, or distribute the various items in a Walmart, Sam's Club, or online fulfillment.
The Walmart DCs are broken out into different categories according to their function and support areas. The various types are labeled as:
Regional General Merchandise Distribution Centers
E-commerce Fulfillment Centers
Center Point Distribution Centers
Sam's Club Distribution Centers
Specialty Distribution Centers (these DCs support areas like Pharmacy, Optical Labs, Tires, Returns Processing, Print and Mail, and Export)
Fashion Distribution Centers
Full-line Grocery, Grocery, and Perishables Food Distribution Centers
Import and Redistribution Centers
Why Do I Need to Keep Downloading a New Walmart Store List?
The Walmart store list in Retail Link® is much more than store numbers and addresses. Your team needs to stay aware of when individual store traits change (region number, market number, leadership, etc.).
Most importantly, keeping an updated store list helps you plan for future store openings. Walmart lists its site locations preparing for grand openings months out in Retail Link®.
Updating your store list also means updating your list for Walmart distribution center locations and their functions. For one reason, it's important to know which DC is supporting which group of stores. This information can change and will be updated on the new list you download.
The other consideration is the function of the DC itself as listed above. As Walmart ventures further into the e-commerce realm of retail, the need for more e-commerce fulfillment DCs will grow. In the past, Walmart has closed underperforming stores and Sam's Clubs with speculation that these locations would be converted into new e-commerce fulfillment DCs. Keeping your store and distribution center list updated will keep you on top of changes, openings, closings, and new directions.
How Do I Get to the Walmart Store and DC List Now?
All you need is access to Retail Link® (or at least access to a colleague who has access to Retail Link®!). The most recent list of stores and distribution centers will be updated for you each time to log in to the system.
We have step-by-step instructions for you to print and post on your wall! Simply download our one-page instruction sheet and you'll be the office hero next time someone asks, "Who has phone numbers for all the Walmart locations in Arizona?"