Podcast: Play in new window | Download
Subscribe: RSS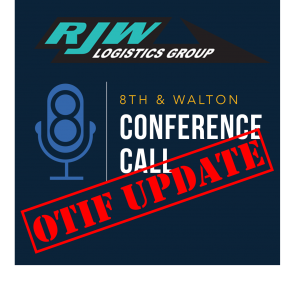 Walmart recently announced changes to its On Time In Full (OTIF) metrics. As suppliers prepare for Holiday deliveries, new guidelines mean a huge adjustment at the busiest time of year for retail.
Greg Forbis, SVP of Strategy and Business Development for RJW Logistics Group, is back on the show this week. Greg goes in-depth on Walmart's OTIF update, the biggest impact on suppliers, and how to prepare for more changes coming in 2021.
In our discussion with Greg, we ask:
What exactly is happening on Sept. 15?
What will be the potential short-term and long-term effect of these new requirements on suppliers and 3PLs?
Will there be a major shift from prepaid to collect with these changes?
What can suppliers expect in terms of what Walmart's doing in the first quarter of next year?
Now with the new OTIF expectations and the Supplier Quality Excellence Program (SQEP) not far away, what should a supplier look for in their partners like RJW to ensure they are set up to meet these requirements?
Do you already have products in Walmart or Sam's Club and need help with reporting, e-commerce, OTIF, or an up-coming line review? Our team of experts helps suppliers like you every week! Your first step in the journey is a click away. All you have to do is click here to let us know how we can reach you and we'll make it happen.
Never miss a show! Look for 8th & Walton on Spotify, iTunes, or wherever you download podcasts. Click here to go to our subscription page.