Podcast: Play in new window | Download
Subscribe: RSS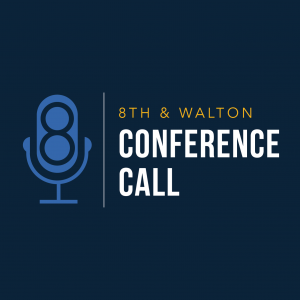 If you're a Walmart supplier struggling with the changing demands of supply chain, this week's show is for you!
Our podcast guest this week is Greg Forbis, SVP of Strategy and Business Development for RJW Logistics Group. Greg has a long history of working with Walmart suppliers to improve logistical operations and his team at RJW have maintained outstanding OTIF numbers during the current pandemic.
In our conversation, we ask Greg about:
His background in logistics with Walmart and suppliers
How COVID-19 has changed logistics and what we can expect in the next few months
What suppliers were most concerned about at the beginning of the pandemic and how RJW adapted to support them
How RJW maintained a 99% OTIF during the pandemic
Why suppliers should consider a consolidator and the savings it brings
The advantages of partnering with an asset-based provider
Do you already have products in Walmart or Sam's Club and need help with reporting, OTIF, or an up-coming line review? Our team of experts helps suppliers like you every week! Your first step in the journey is a click away. All you have to do is click here to let us know how we can reach you and we'll make it happen.
Would you like to receive an email when we post a new show? Sign up to receive email notifications for new podcasts by clicking here.