Podcast: Play in new window | Download
Subscribe: RSS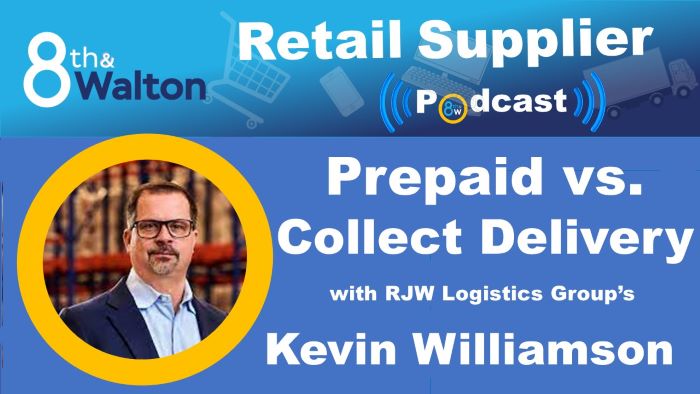 What is the difference between prepaid versus collect delivery?
Which is better if you are supplying to Walmart?
Whether to use a prepaid or collect delivery method is part of every supplier's planning strategy. To dive deep into the major differences between the two, we sat down with Kevin Williamson, CEO of RJW Logistics Group on this week's podcast (click the "play" button above to listen).
Kevin and his team help suppliers through logistics issues and bring them solutions each week. In our conversation on prepaid delivery versus collect delivery, Kevin explains:
the major differences between prepaid and collect delivery
supplying to Walmart and recent fees initiated on suppliers
prepaid and collect delivery as they directly relate to Walmart's OTIF requirements
inventory repackaging, labeling, and POS displays using a prepaid delivery system
what suppliers should consider when choosing between the two methods
For more questions about prepaid versus delivery or to learn more about RJW Logistics Group's services, visit them online!