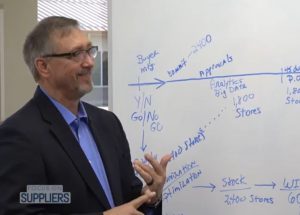 Congratulations! Walmart wants your item on their store shelves! Oh…now what? Before the official purchase order gets issued, the magic has to start happening behind the scenes immediately. How can a new supplier wisely plan packaging around any surprises that may happen before receiving the purchase order?
On a recent episode of Focus on Suppliers, we spoke with Kerry Bailey, Director of Retail at Menasha. His team works with new suppliers each month to meet Walmart's deadlines, customize packaging, and optimize displays for inventory surprises. He laid out a clear picture of what needs to happen behind the scenes once Walmart wants your product in their stores.
One "Yes," Two Timelines
Getting that "yes" from a Walmart buyer is exciting and game-changing. Bailey shows what really happens upon the retailer's approval.
"That first meeting between the supplier and the Walmart buyer is really just to get the green light," he explains. "The 'go' sets two timelines in motion. Internally, Walmart is moving down a timeline to get to an On Time In Full (OTIF) position. On the supplier's side, they begin setting the supply chain process in motion."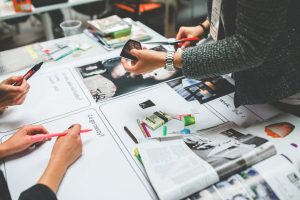 At this point, why would a supplier consider a packaging and capacity partner? Having ridden this timeline many times, Bailey understands starting with a strong plan to anticipate hiccups along the way.
"At the beginning of the supply chain timeline, companies like Menasha begin thinking about package and display optimization," he says. "Keep in mind, customization does not have to be the enemy of optimization. The ultimate goal is to deliver an everyday low cost to bring an everyday low price at retail. That whole process, from our standpoint, is the employment of design, innovation, and creative."
Optimizing for Best and Worst Scenarios
Many suppliers understand the need for custom packaging for retailers. With efforts to make supply chain a fluid process, optimization for inventory has become a priority as well. Bailey details the importance of complementing a custom display with optimized features.
"Here's what we really mean by 'optimization,'" he explains. "We are designing an item or a feature with the ability to be a little more modular.
"For example, we may end up getting a lesser commitment to quantity from the retailer (smaller purchase order, fewer store distribution). In that case, we've already planned for the supplier to have a way to still use the inventory already allocated to the feature we've built."
Make Capacity for a Capacity Partner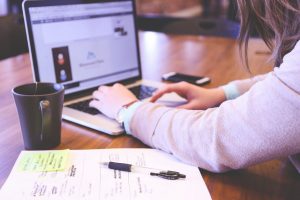 When it's time to bring on a packaging and capacity partner like Menasha, there are many factors to consider. Bailey concludes with sound advice for all promising Walmart suppliers.
"I think you have to look for who has the network that fits the form and function of your merchandise," he advises. "Where is your merchandise located? Where are your best delivery points? From a manufacturing and resource standpoint, what can you handle internally? What can your partner provide externally that can add value without influencing everyday low cost? That's really the most critical.
"Find a partner who can really exercise capacity planning and a network of resources to improve your product along the way without increasing cost."
(Editor's note: Need to get a better handle on your forecasting and supply chain? Check out our updated GRS 101: Demand Forecasting and GRS 201: Fulfillment classes.)