Podcast: Play in new window | Download
Subscribe: RSS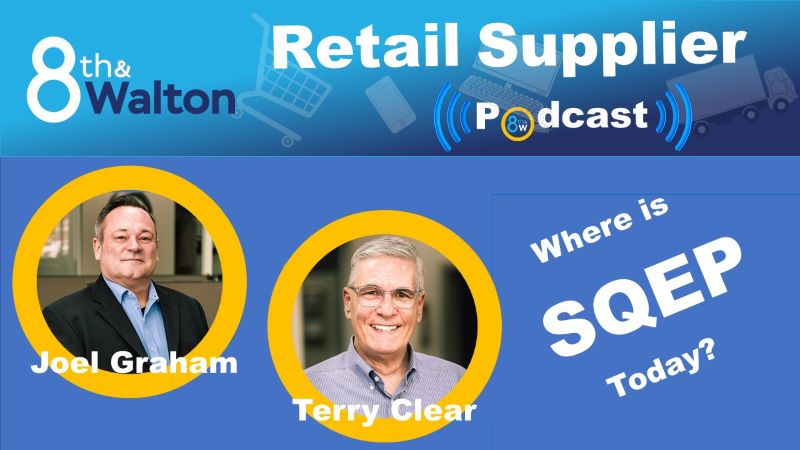 Walmart launched its Supplier Quality Excellence Program (SQEP) earlier this year. At the time, the company planned a phased rollout and a penalty structure. Many things have changed, so where is Walmart SQEP today?
That's the focus of this week's podcast (click the PLAY button above to listen!). We're joined by two of our Walmart experts who help Walmart suppliers with supply chain and SQEP issues each week: Joel Graham, Director of Retail Link® & Sam's Club Insights, and Terry Clear, Director of Replenishment & Sales Insights.
Joel and Terry host SQEP seminars each month for Walmart suppliers. These live Zoom sessions go through SQEP expectations, penalties, and how to improve your supply chain.
For the next SQEP seminar date and to register, click here for more information.
To speak with Joel or Terry about your SQEP or supply chain issues, click here for a free consultation.
During our discussion on the podcast, Joel and Terry explain:
For new suppliers, what is SQEP?
What exactly is Walmart measuring with this initiative?
Since the launch of SQEP, what has changed?
What do suppliers need to focus on as we enter the busy holiday season?
How do the SQEP penalties work?
What happens in the SQEP seminars and what are most suppliers asking?
Thank you for listening! Are there topics you'd like to hear about on future shows? Click here to submit a form to us!