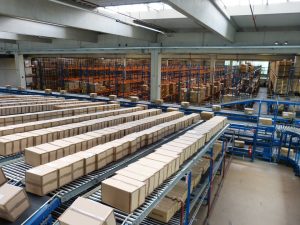 (Editor's note: if you have additional questions about Walmart's Supply Plan, OTIF, Retail Link® queries, or prepping for your Walmart buyer meeting, our experts can help! Click here to arrange a free consultation.)
The 2019 Walmart Supplier Summit is happening February 26 – 27 in Bentonville, AR. As suppliers from around the globe prepare for updates on Walmart's expectations for the coming year, many speculate the hot topic will be changes to On Time In Full (OTIF).
As expectations change, Walmart has a history of providing suppliers with additional tools to meet higher standards. In the case of OTIF (specifically the "in full" of OTIF), Walmart rolled out a new tool late last year. Walmart Supply Plan is an application that will no doubt become very popular as OTIF expectations change.
1. What Is the Walmart Supply Plan?
The Walmart Supply Plan is a Decision Support (DSS) query in Retail Link®. It provides suppliers with a 13-week future projection of their orders from Walmart.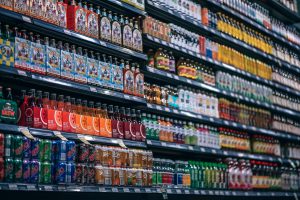 One thing to remember is Supply Plan is a projection only, not a commitment from Walmart. The projections are always subject to change. However, it is a helpful datapoint for suppliers to aid in planning production, internal procurement, and shipping processes. Using the tool correctly can greatly help with OTIF performance, on-shelf customer availability, improving supplier inventory position, and detecting the root cause of an out-of-stock.
That last factor is crucial. The entire OTIF initiative was designed to improve on-shelf availability and eliminate out-of-stocks. Walmart realizes any out-of-stock is a potential lost sale. Tools like Supply Plan help suppliers know what they have, what's expected, and where shipments are lagging in the process.
2. Where Is the Walmart Supply Plan Located?
After signing in to Retail Link®, follow this path:
Retail Link® > Decision Support > Templates > Supply Chain > Supply Plan
When running the Supply Plan query, consider adding additional columns to help you plan better (i.e., Vendor Stock Number, Vendor Pack Quantity, Ship Point, Cost/Retail, etc.).
3. Why Should Walmart Suppliers Use the Supply Plan?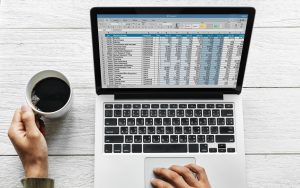 Learning to use Supply Plan to your advantage will make you a better partner with your Walmart buyer. Incorporating it into your weekly reporting will help your team:
Improve OTIF performance
Improve your sales forecast
Validate and review the impact of settings
Confirm your forecast aligns with seasonal and other business changes
Verify promotions to plan more accurately
Track actual orders and compare against Supply Plan projections
Calculate how accurate the forecast is at varying time ranges prior to the order date
Again, always remember the Supply Plan is not a commitment from Walmart. It is a projection for planning purposes only. To learn more about using this query to your advantage, and other tips in Retail Link®, contact one of our experts today by clicking here.