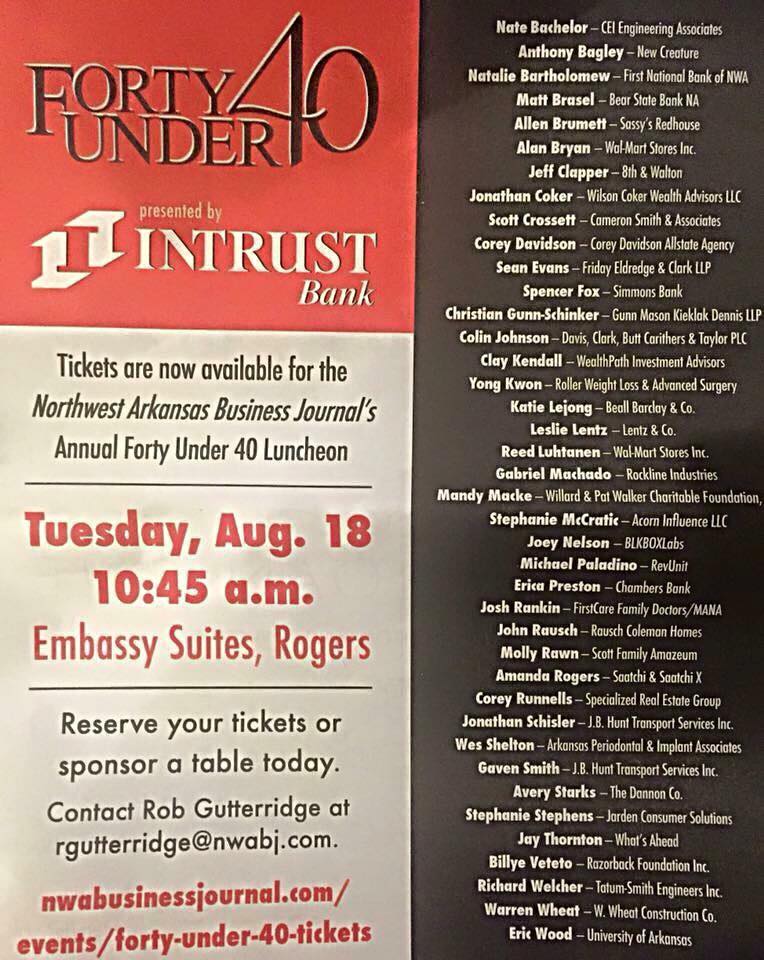 Jeff Clapper, Chairman & CEO of 8th & Walton, has been selected for the Northwest Arkansas Business Journal's annual list of 40 outstanding individuals under 40. The 40 Under 40 slate is nominated by peers in business in Northwest Arkansas.
Clapper started out in his family business, Clapper Publishing, a multi-million dollar company based in Illinois. Jeff Clapper was instrumental in restructuring the company, selling it, and leading the transition following its sale in 2006.
Clapper went on to raise $1.2 million to start up a gaming company, Skill Technology, LLC.  As President of Skill Technology, Clapper developed a social online golf game, Gimme Golf, which combined an online social network with opportunities to play in tournaments for cash prizes. The game was sold in 2011 to World Golf Tour.
With success as an entrepreneur under his belt, Clapper joined 8th & Walton, which was at that time a small company training Walmart suppliers in Retail Link and other essential skills for success in the vendor community.
8th & Walton has grown since then to offer courses on a wide range of topics to individuals and companies across the United States and beyond. More than 9,000 people have benefited from 8th & Walton training.
Clapper became the owner and chairman of 8th & Walton in 2013, and the firm's offerings have expanded significantly since then. 8th & Walton now offers HR services for suppliers, media including a weekly TV show for the supplier community, and extended courses and custom training.
Clapper is married and has two children.
The 40 Under 40 will be presented at a luncheon in August, 2015. Tickets are available at the NWA Business Journal website.