Podcast: Play in new window | Download
Subscribe: RSS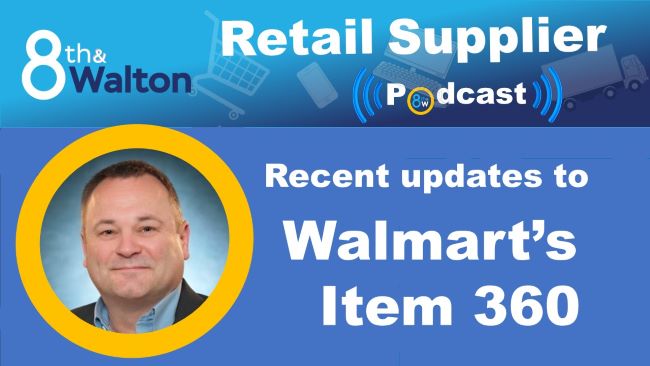 If you're not using Walmart's Item 360 every day, it can be easy to miss an update!
Suppliers logging in to Item 360 for the first time in a while may have noticed their content score has fallen. This may be due to recent updates Walmart made on required content.
Joel Graham joins the podcast this week to explain the recent Item 360 updates and let suppliers know what they will need before logging in to make corrections. Click the "play button" above to hear our conversation with Joel.
If you have questions about Item 360 or any other aspect of your Walmart business, schedule a 15-minute consultation with our experts. It's free!
Complete the form below to schedule your free consultation.