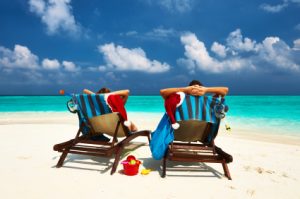 For most Walmart suppliers, this is the biggest time of the year. For some, though, this is off season.
If your assortment includes patio furniture and sand toys instead of sweaters and gingerbread, what should you be doing now?
Manage the basics. All those things you don't have time for when it's busy? Do them now. Go through your entire supply chain in search of places where you can improve. Get a real handle on Retail Link — check the less urgent reports you don't always take time for. Polish up your processes.
End the year on low inventory. If there are some forlorn swimsuits in the back of a store or two, do what it takes to get them out before year's end. Can you promote hand tools as gifts? Reposition your goods as cruise wear? Should you offer a markdown on what's left? Do what it takes.
Improve your skills. This is a great time to learn something new. Our Understanding the Line Review Process class will get you ready for the line reviews which might be coming up in January and February. Winning at Walmart International can open up new possibilities for the coming year.
Make the most of the season… even if it's your off season.