Podcast: Play in new window | Download
Subscribe: RSS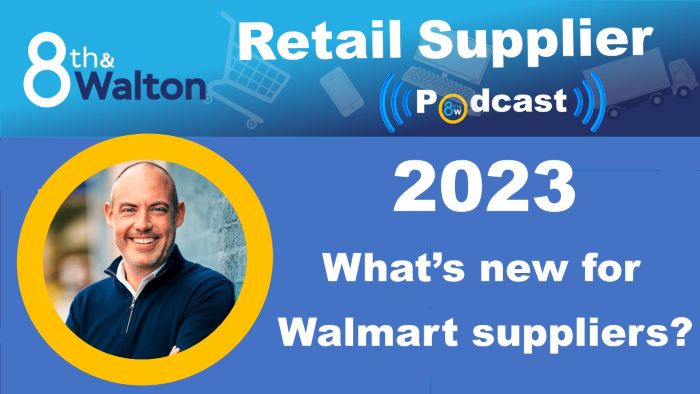 On this week's podcast, 8th & Walton President and CEO Jeff Clapper looks at 2023 (click the "play button" above to listen).
In addition to discussing new tools and support for Walmart suppliers, we ask Jeff:
What were the biggest surprises or callouts of 2022?
What's been the feedback on 8th & Walton's B Corp certification?
In addition to the New Supplier Checklist, what are the new class options for aspiring Walmart suppliers?
How will Private Brand continue to expand in Walmart this year and how does our team support suppliers?
What is your advice to Walmart suppliers about how to prepare for this next fiscal year?
Ready to improve your business with Walmart this year? A 15-minute consultation with a Walmart advisor is absolutely FREE!