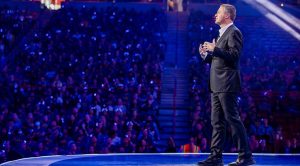 Doug McMillon is unworried about the economy, noting that Walmart's low prices attract consumers during difficult times:
"'If people are more value-conscious, they come our way,' he explained. 'Even better, if they have more money, we'll drive more sales, so we have a bit of a hedge against that. And we're just focused on executing our plan and don't worry too much about what happens broadly with the consumer.'"
How to Navigate Walmart's Supply Chain can help you and your team get up to speed with supply chain compliance.