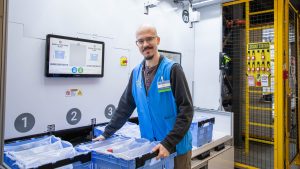 Walmart has changed its wage policy for newly hired hourly workers:
"Walmart implemented a new wage structure for hourly workers in mid-July, according to the report. Under this structure, most new hires receive the lowest possible hourly wage for their respective store. Previously, certain new hires, such as online order collectors, would have earned slightly higher wages compared to cashiers, for example. Existing employees are not affected by this change."
Walmart's supply chain is vast and complex. 8th & Walton's How to Navigate Walmart's Supply Chain can help you, and your team, keep your processes on track.