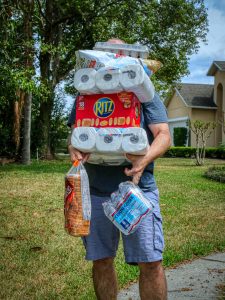 Grocery delivery sales rose in April, though pickup and ship-to-home both declined:
"Delivery sales in April rose 20%. Pickup dipped 3%, and ship-to-home plunged 19%. (Delivery includes orders received from a first- or third-party provider such as Instacart, Shipt or the retailer's own employees. Ship-to-home includes orders that are received via common or contract carriers such as FedEx, UPS and USPS.)"
Concerned about your relationship with Walmart? Check out our SQEP Seminar: What You Need to Know.