RFID SEMINAR
If you are reading this, you are probably a Walmart supplier who was just asked to start using RFID . . . and you have questions. What is RFID? Why is it important? How does it work?
Let a seasoned RFID expert who has been involved in Walmart's RFID efforts since 2005 show you the big picture, teach you what you need to do and when, and provide valuable direction as well as best practices to help you launch Walmart's product tagging program, RFID. Learn exactly where things stand today!
Learn the steps in RFID product tagging from an expert in Walmart supply chain. Find out the specific steps you must take to succeed with RFID and how you can pass the Auburn RFID Audit. Discover the latest trends. Get answers to your questions.
Who should take this seminar:
Those who interface directly with RFID in operations, supply chain, purchasing, accounting, and inbound quality; executives and managers who need to understand the big picture clearly.
NOTE: Content for this seminar is revised regularly — whenever changes or updates occur.
RFID Basics

What RFID is

How it works


Why it is important to suppliers

General Merchandise expansion

Trends
Meeting the February 2024 RFID Deadline

Six steps to success

How to encode tags

Constructing an EPC

How to pass the Auburn RFID Audit
Key Factors

The tagging process, including tag placement


What could go wrong?

How to persuade senior leadership to participate
THIS SEMINAR IS A LIVE, INTERACTIVE ZOOM SESSION. IT RUNS 9 A.M. TO 11 A.M CENTRAL TIME OR FROM 1 PM TO 3 PM CST.
PRICE: $395
Registration closes at 3 P.M. Central Time on the last business day prior to the class.
Requirements
Each attendee must register; one participant per registration.
Each attendee must use his/her camera throughout class.
Register using your supplier email address.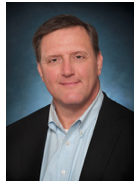 Mike Graen has been involved in Walmart's RFID efforts since 2005.
While working at Procter & Gamble as its global technology leader, Mike was tasked with aligning P&G's technology with Walmart's systems on a world-wide basis. This work resulted in EDI (Electronic Data Information) and GSDN (Global Data Sharing Network). Later, when working at Walmart, Mike developed Walmart's RFID/EPC technology and Supplier Portal Allowing Retail Coverage (SP2.0). Since 2015, Mike has been consulting with Walmart on On Shelf Availability (OSA) by leveraging RFID, robotics, and electronic shelf labels.
Highly recommend to anyone trying to understand RFID. Loved the interactive aspect of Mike's presentation. Very fun way to engage with the group. Mike is a terrific speaker, was able to roll with the questions nicely.
- Barret - 3/7/22 VP Sales