RETAIL LINK® SUITE
In just 3 days, you'll be up and running and will avoid expensive (and embarrassing) errors often made by Retail Link® beginners and those using outdated information.
Save $195 when you purchase the suite instead of individual classes.
TOP PICK BY WALMART SUPPLIERS
Immerse yourself in Retail Link®. It continues to be Walmart's online hub of data, documentation, reports, and special applications. Teachers with decades of experience with Walmart will guide you through navigating Retail Link®, lead you through building and interpreting reports, and provide guidance about managing your work load.
Who should take this Retail Link® training:
If you're new to Walmart or new to a position in which you manage product sales, these three days of training get you where you need to be quickly and thoroughly.
NOTES:
Content for these classes is revised frequently — whenever changes or updates occur.
8th & Walton classes are exclusively for Walmart suppliers; only a supplier who works directly with Walmart may register. If you are a broker interested in our Retail Link® classes, email [email protected].
All reports in Retail Link® 2 and 3 are for brick-and-mortar not dotcom. For dotcom instruction, register for the Retail Link® – Omnichannel Training Suite or Walmart.com Reports.
Day One:
Retail Link® Basics
Settings for Excel

How to make your way around Retail Link®

Retail Link® basic navigation

How the homepage is set up

How to maximize the Walmart homepage

Decision Support

Step-by-step to creating and retrieving a query

How to interpret and use its most important scorecards and reports
The Supplier Performance Scorecard

The Quick Item Information Report

The Company Summary Report

The Store Detail Report

Where dotcom reports are located
How to get more out of Retail Link® immediately

How to customize your dashboard

How to best use its important apps and docs

How to save time and reduce frustration

Meet SQEP, FIXit, NOVA, Aspen, Transportation Supply Chain Portal
Help with accounting

The Accounting Scorecard, APIS, APDP

How to create a dispute

Supplier Self-Service
Day Two:
Retail Link® Intermediate DSS
Retail Link® Decision Support – New
Homepage review

When to use Store Detail

How to select the data that will be shown in a report

Why the order of column selection is important

DSS shortcut to math calculations

How to make a report specific to your needs

How to develop a report specific to a store, warehouse or trait

How to work with time frames on queries
How to create and intrepret 11 valuable reports:

Sales by Item

Current Instock and Pipeline

Stores Out and Nothing in Pipeline

Returns to Sales Comparison

Item 52 Week Forecast

Supply Plan by Order Date

Supply Plan by Receive Date

Markdown Event

13 Week Sales

Sales Year Over Year

What Sells With My Item
Day Three:
Retail Link® Advanced DSS
Top/Bottom Store Ranking; the 80/20 rule

How to run a sell-thru on your promo items

3 reports to help pinpoint your outs:
POS Qty by Day
Days Out Last Week
POS Qty by Day by Store
How to see inventory in the warehouse

How to compare your forecast to your sales

Which stores will be on a new modular?

How to look at forecast for an item by store

How to identify most out of stock issues

What these 3 Market Basket reports mean to your business:
What Sells With My Item
Purchase Quantity
Purchase Frequency
Organizing reports and developing a plan

Communicating with Walmart
THIS SUITE IS 3 CLASSES. EACH RUNS FROM 9:00 A.M. to 4:30 P.M. CENTRAL TIME.
EACH CLASS IS A LIVE ZOOM MEETING WITH A MAXIMUM OF 10 PARTICIPANTS/INSTRUCTOR.

PRICE: $1,755
YOU WILL SAVE $195 BY PURCHASING THE SUITE INSTEAD OF INDIVIDUAL CLASSES
Registration closes at 3 P.M. Central Time on the last business day prior to the first class in the suite.
Requirements
Each student must register; one participant per registration.
NOTE FOR NEW WALMART SUPPLIERS: In order to produce valid reports, your company should be shipping to Walmart prior to taking this class. Since our classes do not use dummy data, if you are not shipping to Walmart, you will have no data with which to produce reports.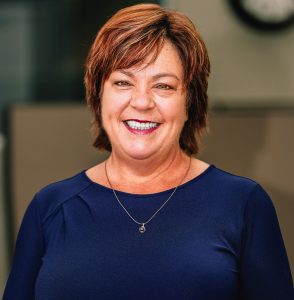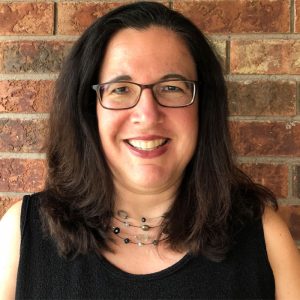 Lori Carter has had a remarkable breadth of experience in her 24 year retail career. It began at Walmart and Sam's Club where she became a Retail Link® analyst and replenishment specialist. As a supplier and working on behalf of suppliers, Lori has managed e-commerce accounts, analyzed data, improved OTIF scores and resolved transportation issues. Lori also serves as an administrator of the Walmart Supplier Support Group on FaceBook. Here she answers suppliers' questions, an experience that has given her a deep understanding of the current needs of the Walmart supplier.


Heather Reid worked for Walmart Canada for 22 years prior to joining Canada's 8th & Walton in 2016. While at Walmart, she organized and facilitated its Retail Link® and various system-training programs for both internal and external Walmart customers. She also facilitated a four-day supplier training session on a bi-weekly basis, teaching over 2,000 suppliers. She has a vast knowledge of Replenishment (GRS) and is an expert in Retail Link® and in Accounting for both Walmart Canada and Walmart US. In addition to her deep knowledge of retail systems, Heather is an extraordinary teacher. She holds a diploma in Human Resources, Marketing, and Accounting and has held the Canadian Human Resource Leader (CHRL) designation
I liked that the classes moved quickly and purposefully. There was very little sideline conversation. It stayed focused and timely. Heather and Lori's experience in the industry with Walmart was obvious and helpful.
- Chanda - 9/19/23 Replenishment Analyst
The classes were very detailed; the instructions were detailed. Lori and Heather were excellent, knowledgeable, and friendly. They were great to learn from. I highly recommend them. No parts were confusing or difficult to grasp.
- Karim - 9/19/23 Manager
All of the actionable reports we were taught to built and how to tweak them for what we need in our day to day business. Great! Teachers were very knowledgeable, willing to help at every turn and able to provide real life examples from their experience with WMT.
- Dax - 9/19/23 Key Account Manager
What I liked most about the courses was the fluency with which Lori and Heather taught the topics in a way that was easy for everyone to understand. They are definitely extraordinary, they have a lot of knowledge about the subject, and at all times they are willing to solve doubts and assist the students. Be assured that I would recommend this course without hesitation.
- Omar - 7/11/23 Credit and Collection Manager
"Lori was wonderful, and I found the class to be very helpful. I am going to register for more classes actually. "
- Jessica - 5.9.23 Account Manager
Lori was very helpful and informative; she is a great teacher! I definitely came out of the class with a much better understanding of how reports are run in Retail Link.
- Ryan - 5/9/23 Retail Sales Coordinator
They were fantastic. I learned a lot! They were very knowledgeable.
- Wyatt - 9/12/22 Account Manager
The training was great. I learned a lot from Lori & Heather. They were so much fun to work with, very knowledgeable, and patient with all our questions. They made the training fun and engaging. I truly enjoyed it.
- Summer - 8/4/22 Key Account Manager
Great experience with knowledgeable instructors. I look forward to putting what I learned into practice.
- Hillary - 8/4/22 Customer Success Analyst