RETAIL LINK® 1:
BASICS
New on the job? You will quickly learn that to succeed with Walmart you must master Retail Link® and use it with confidence.
Retail Link® holds the key to the Walmart kingdom. This class gets you through the castle door, because here you will learn how to navigate Retail Link® and how to create a report using its data.
This well-organized primer makes the complex data in Retail Link® understandable and memorable. Classroom teachers with decades of Walmart experience have learned the best methods for teaching adults and pride themselves on presenting content that is clear and up-to-the-minute. Hands-on training from these dedicated instructors will show you all that Retail Link® has to offer.
Who should take this Retail Link® class?
Those who are new to Walmart, new to Retail Link® or new to retail; those seeking a fuller understanding of this treasure trove of data — sales staff, analysts, accountants who manage the Walmart business, executives.
NOTES:
Content for this class is revised frequently — whenever changes or updates occur.
8th & Walton classes are exclusively for Walmart suppliers; only a supplier who works directly with Walmart may register.
If you are a broker interested in our Retail Link® classes, email [email protected].
All reports in this class are for brick-and-mortar not dotcom. For dotcom reports, register for Walmart.com Reports.
Settings for Excel
How to make your way around Retail Link®

Retail Link® basic navigation

How the homepage is set up

How to maximize the Walmart homepage

Decision Support

Step-by-step to creating and retrieving a query

How to use its most important scorecards and reports

The Supplier Performance Scorecard

The Quick Item Information Report

The Company Summary Report

The Store Detail Report

Where dotcom reports are located
How to get more out of Retail Link® immediately

How to customize your dashboard

How to best use its important apps and docs

How to save time and reduce frustration

Meet SQEP, FIXit, and Transportation Supply Chain Portal
Help with accounting

The Accounting Scorecard, APIS, APDP

How to create a dispute

Supplier Self-Service
THIS CLASS RUNS FROM 9:00 A.M. TO 4:30 P.M. CENTRAL TIME.
IT IS A LIVE ZOOM MEETING WITH A MAXIMUM OF 10 PARTICIPANTS/INSTRUCTOR.
PRICE: $650
SAVE 10% WHEN YOU PURCHASE 3 CLASSES AT ONE TIME.
Registration closes at 3 P.M. Central Time on the last business day prior to the class.
Requirements
Each student must register; one participant per registration.
NOTE FOR NEW WALMART SUPPLIERS: In order to produce valid reports, your company should be shipping to Walmart prior to taking this class. Since our classes do not use dummy data, if you are not shipping to Walmart, you will have no data with which to produce reports.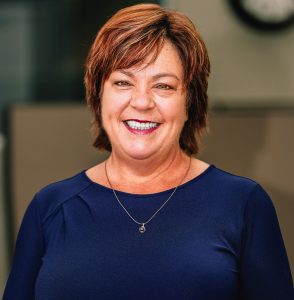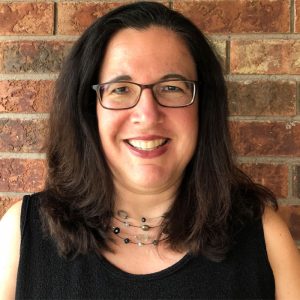 Lori Carter has had a remarkable breadth of experience in her 24 year retail career. It began at Walmart and Sam's Club where she became a Retail Link® analyst and replenishment specialist. As a supplier and working on behalf of suppliers, Lori has managed e-commerce accounts, analyzed data, improved OTIF scores and resolved transportation issues. Lori also serves as an administrator of the Walmart Supplier Support Group on FaceBook. Here she answers suppliers' questions, an experience that has given her a deep understanding of the current needs of the Walmart supplier.
Heather Reid worked for Walmart Canada for 22 years prior to joining Canada's 8th & Walton in 2016. While at Walmart, she organized and facilitated its Retail Link® and various system-training programs for both internal and external Walmart customers. She also facilitated a four-day supplier training session on a bi-weekly basis, teaching over 2,000 suppliers. She has a vast knowledge of Replenishment (GRS) and is an expert in Retail Link® and in Accounting for both Walmart Canada and Walmart US. In addition to her deep knowledge of retail systems, Heather is an extraordinary teacher. She holds a diploma in Human Resources, Marketing, and Accounting and has held the Canadian Human Resource Leader (CHRL) designation. 
The thing I liked most about the class was being able to create the reports as a class together and being able then to do it on our own. Lori and Heather were helpful instructors.
- Tyler - 9/19/23 Business Analyst
The class was very informative and helpful. Lori and Heather were great teachers and were able to answer any additional questions I had. The only downside was that Retail Link was down and navigating was slow as we were trying to build the reports, which I know is totally out of their control BUT I did find it helpful that the report recipes were all included in your Student Guide. I will definitely be referencing the Student Guide going forward as I use Retail Link.
- Victoria - 7/11/23 Sr. Sales Analyst
It was very educational. I had a few weeks where I was using Retail Link reporting without really knowing what I was doing, and when the teachers went over the reporting side of it, it was nice to know that I was using the application correctly. They were very detailed in their instructions and were very good about answering all the questions that we had.
- Katerina - 5/9/23 Data Analyst
Retail Link 1 was a great class. Touched on all the basics. Now looking forward to signing up for classes that will fit my needs to improve my job. Lori and Heather were fantastic leaders. They made sure we understood their exercises and training. Very clear and concise with their training.
- Wesley - 1/10/23 Customer Service Specialist
The training was super informative & very helpful. Heather & Lori are both very knowledgeable and taught the class very well. They answered all our questions too which was great.
- Claire - 9/12/22 Operations and Supply Chain Specialist
Outstanding. A real treasure trove of information every supplier needs. Lori was great!
- Brian - 9/12/22 Supplier
The training was great. It was worth the investment, and I appreciate your team's time.
- Grant - 5/3/22 Account Director