OTIF 2023
Leave class with a clear understanding of Walmart's recent OTIF revisions.
A better On Time In Full performance improves your product flow to shelves, resulting in better consumer availability, greater Walmart sales and fewer OTIF penalties.
Work the OTIF scorecard more advantageously, and harvest more meaningful insights from your Retail Link® data. Learn how to identify recurring exceptions and the resolution options available to prevent those exceptions on future POs. 
Using the OTIF Scorecard, our experts will teach you how to gain insights into true root cause for early, late and unfilled cases and discuss resolution options to prevent these exceptions on future purchase orders.
Who should take this class:
Those working in forecasting and replenishment, those working to correct OTIF errors and reduce penalties, executives, accountants.
NOTES:
Content for this class is revised regularly — whenever changes or update occur.
8th & Walton classes are exclusively for Walmart suppliers; only a supplier who works directly with Walmart may register.
PRE-REQUISITES: Knowledge of Retail Link® navigation and ability to create a report. In this class students run DSS reports. If you do not know how to run reports, prior to class please take Retail Link® 1 to learn the basics and Retail Link® 2 to practice making reports.You also must have some Walmart history (POs and shipping) so that you have data to view and analyze in class.
NEW: Revised OTIF Requirements
OTIF Overview
Walmart's goals and expectations

Details of Arrival Compliance

Differences between system-generated and manual orders

Penalties and timing of charges

Roles and responsibilities for Walmart and for its suppliers

Why teamwork is important
OTIF Scorecard
How to navigate the Performance page

How to view POs by line

How to navigate the Charges page
How to schedule a delivery
E-commerce and OTIF
Causes for charges on FedEx Small Parcels

How to report a late or missed pick-up
Transportation Portal (TSCP)
Gaining access

Best practices for entering POs

How to confirm a PO

How to mass confirm a group of POs
How and when to do a Lead Time Audit
Analyzing your business
Item 52 Week Forecast Report

Supply Plan by Order Date Report

Supply Plan by Receive Report
Practical help
OTIF Checklist

Flowchart to fix MABD Issues

Flowchart to fix Fill Rate Issues

How to develop an OTIF Action Plan

How to use the DC Appointment Scheduler
Introduction to SQEP
What it is

Timeline of its four phases

List of possible defects

SQEP Performance Summary



THIS CLASS RUNS FROM 9:00 A.M. TO 1 P.M. CENTRAL TIME.
THIS IS A LIVE ZOOM MEETING WITH A MAXIMUM OF 10 PARTICIPANTS/INSTRUCTOR.
PRICE: $650
SAVE 10% WHEN YOU PURCHASE 3 CLASSES AT ONE TIME.
Registration closes at 3 P.M. Central Time on the last business day prior to the class.
Requirements
Each student must register; one participant per registration.
NOTE FOR NEW WALMART SUPPLIERS: In order to produce valid reports, your company should be shipping to Walmart prior to taking this class. Since our classes do not use dummy data, if you are not shipping to Walmart, you will have no data with which to produce reports.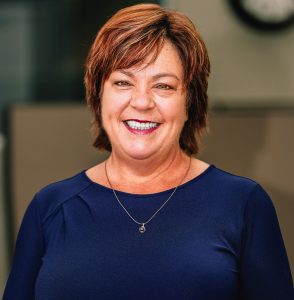 Lori Carter has had a remarkable breadth of experience in her 28 year retail career. It began at Walmart and Sam's Club where she became a Retail Link® analyst and replenishment specialist. As a supplier and working on behalf of suppliers, Lori has managed e-commerce accounts, analyzed data, improved OTIF scores, and resolved transportation issues. Lori also serves as an administrator of the Walmart Supplier Support Group on FaceBook. Here she answers suppliers' questions, an experience that has given her a deep understanding of the current needs of the Walmart supplier.
1. I liked the atmosphere of the class. It was filled with real-life examples that I understood, which was important to me because this job is my first experience in the Logistics & Operations team. I also appreciated that we went over extensive content. I often find it difficult to navigate Supplier Academy if I don't know where it is I should be looking, so the thoroughness was very helpful. 2. Lori was an exceptional instructor; she spoke very clearly on the point she made. Personally, I found it more engaging because she was fun. Her exuberance and passion over teaching this class was very much noticed, and there were no wrong questions to ask. I appreciated her willingness to answer my questions, even if she had to rephrase it when I was confused. 3. There were no areas that I found confusing upon leaving the class. I did come in with a few questions, and may have even had questions during the class, but most were answered by Lori. I left the class with a very clear understanding of what I should think of to improve our OTIF score.
- Aysha - 7/27/23 EDI Data & Systems Coordinator
I liked everything about the class. The materials were easy to follow, the instructor was helpful, and the content was on point. Lori's performance was excellent.
- Elise - 7/27/23 Business Development Associate
I found the class very informative and since I am new to the NOVA scene, I learned a ton. Lori answered any questions we had, and the class was the perfect pace for learning everything I needed to know.
- Danielle - 5/18/23 Customer Service Associate
I walked away with some new knowledge and new things to tackle in OTIF and Nova.
- Stephanie - 9/22/22 Student
It was great! The questions I had about OTIF scorecard reporting were answered, and Lori gave helpful tips to be proactive to control OTIF fines.
- Mariah - 4/21/22 Trade Deductions Manager
The OTIF and Forecasting & Replenishment classes were very insightful, and Lori made them engaging and helpful.
- Shelley - 2/10/22 CPFR