INTRODUCTION TO WALMART'S SYSTEMS
Start off on the right foot with Walmart. Avoid missteps and delays. During two days of instruction, you will learn the basics of Walmart's data management system (Retail Link®) and how to navigate its supply chain.
Congratulations on becoming a Walmart supplier! There is a lot to learn if you want to be a successful supplier, including how to access the valuable data within Retail Link® and how to get the right inventory to the right place at the right time.
Learn the basics accurately and thoroughly from outstanding teachers who show you the ropes, step-by-step. Our instructors, who have decades of experience with Walmart and have been Walmart suppliers themselves, pride themselves on presenting content that is clear and up-to-the-minute. They also have studied the best methods for teaching adults and are ready to answer your questions as they come up. You will walk out of class ready for business!
Who should take this training:
Someone new to Walmart, new to retail, or expecting to get a YES from Walmart soon; new executives as well as those new to doing hands-on work for Walmart.
NOTES:
Content for these classes is revised frequently — whenever changes or updates occur.
NOTE FOR NEW WALMART SUPPLIERS: In order to produce valid reports, your company should be shipping to Walmart prior to taking this class. Since our classes do not use dummy data, if you are not shipping to Walmart, you will have no data with which to produce reports.
8th & Walton classes are exclusively for Walmart suppliers; only a supplier who works directly with Walmart may register.
Day One:
Retail Link® 1:
Basics
Settings for Excel
How to make your way around Retail Link®

Retail Link® basic navigation

How the homepage is set up

How to maximize the Walmart homepage

Decision Support

Step-by-step to creating and retrieving a query

How to use its most important scorecards and reports

The Supplier Performance Scorecard

The Quick Item Information Report

The Company Summary Report

The Store Detail Report

Where dotcom reports are located
How to get more out of Retail Link® immediately

How to customize your dashboard

How to best use its important apps and docs

How to save time and reduce frustration

SQEP, FIXit, and Transportation Supply Chain Portal
Help with accounting

The Accounting Scorecard, APIS, APDP

How to create a dispute

Supplier Self-Service
Day Two:
How to Navigate Walmart's Supply Chain
SQEP (Supplier Quality Excellence Program)
Overview and portal

Defects, fines, and invoicing

ASN (Advance Shipment Notification)

FIXit
What you must know about packaging, labeling, shipping
Case markings and labels

Inner pack

Meat and poultry cases

ASN shipping

Shipping labels LTL

Shipping labels for cases and pallets
Requirements for pallets and bagged items shipping to Walmart
Types of cases (configurations)

Hazmat label requirements
DC types
Automated RDCs

CenterPoint Consolidation
Lead Time Audit: When/when not to do one
Finer points of EOQ
Freight Factor: How to influence it and why it's important to your buyer
How to get more from your efforts
Ladder Plan

Corporate POS Forecast Report

Demand Forecast Report

Supply Plan Report
How to find the root cause of out of stocksTSCP
Key points

Late pickup notification

Ship point information

Load planning
Creating a ticket in the Transportation Ticketing Portal
THIS COURSE IS 2 CLASSES. EACH IS A LIVE ZOOM MEETING WITH A MAXIMUM OF 10 PARTICIPANTS/INSTRUCTOR.
DAY ONE RUNS FROM 9:00 A.M. TO 4:30 P.M. CENTRAL TIME. DAY TWO RUNS 9:00 A.M. TO 12:30 P.M. CENTRAL TIME.
PRICE: $1,250
YOU WILL SAVE $50 BY PURCHASING THESE CLASSES TOGETHER INSTEAD OF INDIVIDUALLY.
Registration closes at 3 P.M. Central Time on the last business day prior to the first class in the suite. Please use your supplier email address to register.
Requirements
Each student must register; one participant per registration.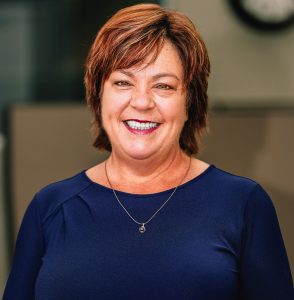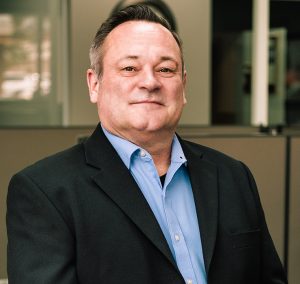 Lori Carter has had a remarkable breadth of experience in her 24 year retail career. It began at Walmart and Sam's Club where she became a Retail Link® analyst and replenishment specialist. As a supplier and working on behalf of suppliers, Lori has managed e-commerce accounts, analyzed data, improved OTIF scores, and resolved transportation issues. Lori also serves as an administrator of the Walmart Supplier Support Group on FaceBook. Here she answers suppliers' questions, an experience that has given her a deep understanding of the current needs of the Walmart supplier.
Joel Graham is a seasoned leader with 34 years of retail experience, 28 of them with Walmart and Sam's Club. He led the Sam's Club UPC/Item File Team for 10 years and worked in Walmart's buying, replenishment, and operations areas as well as in its frozen, candy, HBA, OTC, pets, and dry grocery categories. An expert facilitator and advisor with over 15 years of presentation experience, Joel's specialties include item file creation and management; packaging; accounting; compliance, including WERCS and factory disclosure; GTIN/GS1/Data Sync/GDSN; and all aspects of Retail Link®, DSS reporting, supply chain, and e-commerce.