FORECASTING & REPLENISHMENT WITH RETAIL LINK® DATA
Keep your products on the Walmart shelf by improving your ability to forecast accurately. Uncover best practices for forecasting and fulfillment, and learn solutions for supply chain problems.
An intense class packed with practical value and hands-on learning.
It sounds simple: Get the right number of items into Walmart when they're needed, and don't run out. But it's become a complicated game, and the rules keep changing. Accurate forecasts are essential to producing purchase orders that support both in-stock and merchandise flow. Replenishment is critical to profitability. Learn how to create orders, how modular changes are planned, and how safety stock is used. Leave class understanding the roles and responsibilities of the Walmart replenishment team and knowing the prescribed paths for communicating and collaborating with them.
Who should take this class:
Replenishment analysts and managers, forecasting managers, demand planners, allocation managers.
Produce suppliers: This class contains some reports which do not apply to you and which you will be unable to complete.
NOTES:
Content for this class is revised regularly — whenever changes or update occur.
8th & Walton classes are exclusively for Walmart suppliers; only a supplier who works directly with Walmart may register.
PRE-REQUISITES: Knowledge of Retail Link® navigation and ability to create a report. In this class students run DSS reports. If you do not know how to run reports, prior to class please take both Retail Link® 1 (to learn the basics) and Retail Link® 2 (to practice making reports).
You also must have some Walmart history (POs and shipping) so that you have data to view and analyze in class.
Introduction to replenishment

The Basic/Walmart Information Report

Reasons for being out of stock

What influences product demand

Challenges of demand forecasting
Replenishment overview

Replenishment components

Consumer IDs (CID)

Components of demand forecasting: mean, trend, seasonality

Introducing a new item
Demand forecast

The forecasting process

When to cleanse your history

Best practices for history start dates

Best practices for new item location

Best practices for promotions

How to create and use the Item 52 Week Forecast Report

How to create and use the Last 13 Week Sales Next 13 Week Forecast Report

How to create and use the Future Valid Item Store Query
Introduction to NOVA
Fulfillment

Plan analysis

Safety stock

Allocation calendar

Lead time

Best practices for a Lead Time Audit

Best practices for New Items/New Mods

Best practices for End of Life (EOL)

Supplier closings
Understanding the significance of:

Optimization and Economic Order Quantity (EOQ)

Truck load optimization (TLO)
How to create and use these reports:

Supply Plan Item

Supply Plan Item/DC

Out of Stock Root Cause Dashboard
Working well with Walmart's replenishment team
THIS CLASS RUNS FROM 9:00 A.M. TO 4:30 P.M. CENTRAL TIME.
IT IS A LIVE ZOOM MEETING WITH A MAXIMUM OF 10 PARTICIPANTS/INSTRUCTOR.

PRICE: $650
SAVE 10% WHEN YOU PURCHASE 3 CLASSES AT ONE TIME.
Registration closes at 3 P.M. Central Time on the last business day prior to the class.
Requirements
Each student must register; one participant per registration.

NOTE FOR NEW WALMART SUPPLIERS: In order to produce valid reports, your company should be shipping to Walmart prior to taking this class. Since our classes do not use dummy data, if you are not shipping to Walmart, you will have no data with which to produce reports.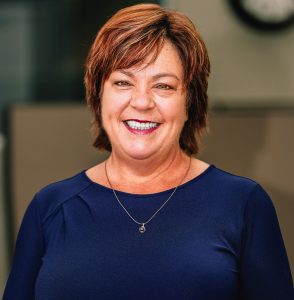 Lori Carter has had a remarkable breadth of experience in her 24 year retail career. It began at Walmart and Sam's Club where she became a Retail Link® analyst and replenishment specialist. As a supplier and working on behalf of suppliers, Lori has managed e-commerce accounts, analyzed data, improved OTIF scores, and resolved transportation issues. Lori also serves as an administrator of the Walmart Supplier Support Group on FaceBook. Here she answers suppliers' questions, an experience that has given her a deep understanding of the current needs of the Walmart supplier.
I liked Lori's real-world approach. She actually used what she teaches, so she's able to direct application to what we're seeing day-to-day.
- Chanda - 10/11/23 Replenishment Analyst
I liked all the subjects covered in the class. The instructor appears to be an expert in WalMart's inventory forecasting and replenishment areas. The knowledge I learned from the class will be very helpful.
- Jane - 7/25/23 Controller
Lori did a terrific job explaining the material. So much information in so little time but I do feel like I gained a lot of knowledge around Retail Link and how to analyze the data provided.
- Joe - 12/6/22 Demand Planning Manager
The OTIF and Forecasting & Replenishment classes were very insightful, and Lori made them engaging and helpful.
- Shelley - 2/10/22 CPFR
Once again Lori was an amazing instructor. I learned a lot of beneficial information that will help me greatly in my current and future roles.
- Taryn - 9/24/21 Sr. Analyst CPFR
[My associate and I] were both telling our manager yesterday how much we liked the course and benefited from it. I particularly liked Lori's perspective, coming from a former Walmart employee and supplier side. She was able to provide real world examples and understood some of the supplier's challenges that we face. Lori is very personable and relaxed and tried to make it fun. Everyone seemed to feel comfortable asking questions and sharing. I thought the Student Guide was very helpful and have already referred to it. Also running through query examples and things we have available and things we should check on was very helpful and insightful.
- Eileen - 9/24/21 Forecasting & Replenishment Analyst
My training was very informative and helpful. Lori was quite knowledgeable about the subject matter and provided us with a lot of useful information and tips that will enhance my Retail Link® experience.
- Patricia - 12/16/20 Demand Planner