ACCOUNTING, INVOICING & DEDUCTIONS
Need to reduce your deductions and improve your accounting processes? The challenge is that Walmart's accounting system is complex and is updated frequently.
Learn it here, learn it now — from experts.
A thorough review of the entire Walmart accounting process — from vendor agreements to purchase orders to deduction resolution to Walmart's expectations of suppliers. Up-to-the-minute Retail Link® content. Experienced, dedicated teachers who have your best interest a heart.
In this Walmart accounting class, you will learn new techniques, sharpen your accounting processes and gain in both knowledge and confidence.
Who should take this class:
Claims and acquisition specialists, accountants, accounting administrators, national account managers, those working in supply chain.
This class is intended for domestic suppliers only; it not intended for direct import suppliers.
NOTES:
8th & Walton classes are exclusively for Walmart suppliers; only a supplier who works directly with Walmart may register.
Content for this class is revised frequently — whenever changes or updates become available.
The importance of understanding your supplier agreement

Common AP errors and how to avoid them

Invoices

General information and best practices

The supplier's responsibility

Why invoices are paid incorrectly and at the wrong time

Match and Pay invoices

What the Accounting Scorecard does and how to use its findings
Everything you need to know about APIS (Accounts Payable Inquiry System)

How to seek support from EBS (Enterprise Business Services) and Genpact

How to create a custom PO Receiving Report and where to locate the NOVA App

How OTIF interfaces with accounting

Walmart's expectations

Navigating the OTIF Scorecard and Charges page
Types of deductions and the process for each

Vendor agreement disputes

Invoice discrepancies

Shipping claims
Deductions research and PO Receivables reports

The necessary documentation

How to obtain a copy
What High Radius is and how to use it to reconcile AR invoices

Dispute Portal: How to communicate a dispute, submit its documentation, and track its status
When to use the APDP app vs High Radius

Disputes that are pending

Key points and best practices
Post Audits

Top 10 root causes of claims

Top 10 types of claims

Why a post audit deduction request should be a top priority
THIS CLASS RUNS FROM 9:00 A.M. TO 4:30 P.M. CENTRAL TIME.
IT IS A LIVE ZOOM MEETING WITH A MAXIMUM OF 10 PARTICIPANTS/INSTRUCTOR.
PRICE: $650
SAVE 10% WHEN YOU PURCHASE 3 CLASSES AT ONE TIME.
Registration closes at 3 P.M. Central Time on the last business day prior to the class. Please use your supplier email address to register.
Requirements
Each student must register; one participant per registration.
Each student must use his/her camera throughout class.
You must have authorized access to Retail Link®.
You must have a Retail Link® ID and password.
Please have Excel ready to use.
NOTE FOR NEW WALMART SUPPLIERS: In order to produce valid reports, your company should be shipping to Walmart prior to taking this class. Since our classes do not use dummy data, if you are not shipping to Walmart, you will have no data with which to produce reports.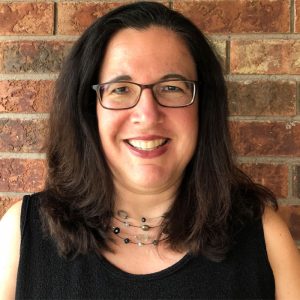 Heather Reid worked for Walmart Canada for 22 years prior to joining Canada's 8th & Walton in 2016. While at Walmart, she organized and facilitated its Retail Link® and various system-training programs for both internal and external Walmart customers. She also facilitated a four-day supplier training session on a bi-weekly basis, teaching over 2,000 suppliers. She has a vast knowledge of Replenishment (GRS) and is an expert in Retail Link® and in Accounting for both Walmart Canada and Walmart US. In addition to her deep knowledge of retail systems, Heather is an extraordinary teacher. She holds a diploma in Human Resources, Marketing, and Accounting and has held the Canadian Human Resource Leader (CHRL) designation. 
I have nothing but wonderful things to say about Heather. So knowledgeable, so patient, so pleasant and with a willingness to help during and after class. She's phenomenal! As someone relatively new to the Walmart world, I found a lot of the information to be very beneficial. There were pearls of information throughout the class. Thankfully I understood everything even though the class was dense with information. I think Heather was instrumental in making digestible and understandable.
- Maria - 8/17/23 Director of Sales
Heather ensured everyone felt comfortable with the pace of the class and answered questions as we went along. She provided a good general overview of the various accounting-related apps and functionalities of Retail Link and provided useful advice on Walmart processes. Looking forward to putting this info into action now!
- Chris - 5.17.23 Lead Reconciler
It was very informative. Heather did a great job teaching.
- Carl - 5.22.22 Inside Sales, Service, and Data Specialist
The knowledge demonstrated by the trainer was exceptional. It was an exceptional class, lots of interaction, lots of questions and the manual we were given has everything a supplier needs. I highly recommend 8th & Walton.
- Rita - 4.11.23 Claims Manager
As always with 8th & Walton, it was very informative and very organized. Heather was awesome as I knew she would be and had great experience and knowledge of the various Retail Link avenues involved with the accounting side of the business. I look forward to improving some things from our side with what was learned.
- Ena - 1.24.23 Walmart Sales Analyst
Heather did an excellent job with the course. I really enjoyed the session and have plenty of features I will be sharing with my team.
- Ryan - 11.29.22 AR Reconciliation Analyst
Heather was amazing. She is very informative, clear, patient, and overall it was great taking this course with her
- Giovana - 11.29.22 Customer Service Specialist