SUPPLY CHAIN® SUITE PLUS
Immerse yourself in Walmart's supply chain in this 2-1/2-day training course so you hit the ground running. The content is up-to-the-minute, and the teachers are experts in Walmart's latest methods.
Save $160 by purchasing the suite instead of individual classes.

After these two and a half days of training, you'll have the knowledge you need to achieve supply chain success. You'll know how to use Retail Link® and all the steps in the Walmart supply chain process. Then you'll learn OTIF, forecasting, purchase orders and replenishment from experts in Walmart's supply chain.
All 8th & Walton classes for Walmart suppliers selling in Canada are taught by Heather Reid of Mississauga, Ontario. For 22 years, Reid worked at Walmart Canada, organizing and facilitating its Retail Link® courses of study and other training programs. She has taught over 2,000 suppliers.
Who should take this Retail Link® and supply chain training:
Those new to Walmart who are working in forecasting, replenishment, fulfillment; those wanting to be up-to-the-minute with Walmart's supply chain requirements and procedures; those wanting to remove supply chain errors and reduce penalties.
NOTES:
Content for this class is updated frequently — whenever changes or revisions occur.
8th & Walton classes are exclusively for Walmart suppliers; only a supplier who works directly with Walmart may register.
Day 1: Retail Link® 1: Basics
How to make your way around Retail Link®

Retail Link® basic navigation

How the homepage is set up

How to save time and reduce frustration

The most valuable functions, apps and docs
How to use Retail Link's® most important scorecards and reports

Supplier Performance Scorecard

Quick Item Information Report

Company Summary Report

Store Detail Report

How to share reports

The benefits of scheduling your reports
How to get more out of Retail Link immediately

How to customize your dashboard

How to best use its important apps and docs

How to save time and reduce frustration

Where to find definitions quickly
How to create and successfully retrieve a query

The basics of Retail Link® Decision Support — New

The elements of building and retrieving a query

The difference between AND and OR when building a query
Day 2: Forecasting and Replenishment With Retail Link® Data
Introduction to replenishment

Basic item information

Why you are out of stock

What influences product demand

Challenges of demand forecasting

Replenishment Pyramid
Focus on GRS Forecast
Overview

The process in detail

When to cleanse history

How to establish an initial mean
Best practices for —
GRS forecasting

New item locations

Promotions

Collaborating with replenishment managers
How to create and analyze these reports:
Item 104 Week Sales Report

Corporate Item Demand Forecast

Demand Forecast by Store

Corporate POS Report Query

Last 13Wk POS Next 13Wk Forecast
How demand, calendar allocation, and forecast work togetherHow plan analysis worksSafety stock
How it works at store level and DC level

How to provide recommendations
Lead Time
What comprises it

How it determines dates on POs
Best practices for new items and new modsBest practices for EOL (end of life)How to complete Supplier Closing templateHow to optimize orders
The significance of TiHi

Components and goal of EOQ
Truckload optimization
How it all fits together

What constitutes a full truckload

Benefits of vendor pooling

What  3PL (3rd Party Consolidation) entails
PO types and proceduresBest practices for meetings and communicationHow to create and retrieve these valuable reports:
Lead Time by Warehouse by PO

Purchase Order

Fill Rate & MABD Compliance %

Supply Plan
Day 3: OTIF Basics & Reports
Why OTIF is important to your businessKey elements for OTIF success
Where to focus to meet your OTIF goals

What to avoid if you are not meeting your OTIF goals

Why reviewing Must Arrive by Dates is important

How to read the OTIF Scorecard

How to use the OTIF Scorecard to identify a recurring exception

What Walmart is responsible for/what the supplier is responsible for
Reason Codes
Who is accountable

What each early or late error means

Common issues for prepaid and collect
How to create and analyze 4 key reports
Lead Time by Warehouse by PO

Order Forecast by DC

Supply Plan pivot table

OTIF
Best practices and plan of action

THIS SUITE IS 2-1/2 CLASSES. DAYS ONE AND TWO, RUN FROM 9:00 A.M. TO 4:30 P.M. EASTERN TIME.
DAY THREE RUNS 9:00 A.M. TO 12:00 P.M EASTERN TIME.
EACH CLASS IS A LIVE ZOOM MEETING WITH A MAXIMUM OF 10 PARTICIPANTS/INSTRUCTOR.
PRICE: $1,440 USD
YOU WILL SAVE $160 BY PURCHASING THE SUITE INSTEAD OF INDIVIDUAL CLASSES
Registration closes at 3 P.M. Eastern Time on the last business day prior to the first class in the suite. Please use your supplier email address to register.
Requirements
Each student must register; one participant per registration.
Each student must use his/her camera throughout class.
You must have authorized access to Retail Link®.
You must have a Retail Link® ID and password.
Please have Excel ready to use.
NOTE FOR NEW WALMART SUPPLIERS: In order to produce valid reports, your company should be shipping to Walmart prior to taking this class. Since our classes do not use dummy data, if you are not shipping to Walmart, you will have no data with which to produce reports.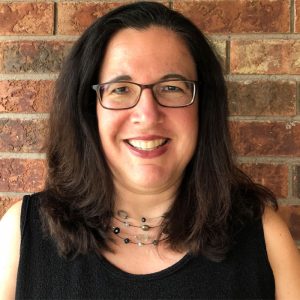 Heather Reid worked for Walmart Canada for 22 years prior to joining Canada's 8th & Walton in 2016. While at Walmart, she organized and facilitated its Retail Link® and various system-training programs for both internal and external Walmart customers. She also facilitated a four-day supplier training session on a bi-weekly basis, teaching over 2,000 suppliers. She has a vast knowledge of Replenishment (GRS) and is an expert in Retail Link® and in Accounting for both Walmart Canada and Walmart US. In addition to her deep knowledge of retail systems, Heather is an extraordinary teacher. She holds a diploma in Human Resources, Marketing, and Accounting and has held the Canadian Human Resource Leader (CHRL) designation.