HOW TO NAVIGATE WALMART CANADA'S SUPPLY CHAIN
Get a grasp of the whole supply chain process as you learn the ins and outs.
The perfect class if you are new to the supply chain or to Walmart and want to start off on the right foot. Also recommended for executives and accountants who seek a deeper understanding of the supply chain and want to avoid fines.
Whether you need an immediate grasp of supply chain or an immediate improvement of your results, this tactical class will lay it all out for you, clearly and completely.
Learn all aspects of  inventory flow from an expert with decades of Walmart Canada experience: Heather Reid. Heather worked for Walmart Canada for 22 years prior to joining 8th & Walton where she organized and taught its Retail Link® and various system-training programs. She has taught over 2,000 Walmart suppliers. 
Who should take this class: Those working in supply chain, replenishment, analysis and warehouse operations; those new to supply chain or new to Walmart; accountants and executives who need to understand the supply chain processes and ramifications.
NOTES:
8th & Walton classes are exclusively for Walmart suppliers; only a supplier who works directly with Walmart may register.
The content for this class was updated 9/5/23.
Fill Rate/OTIF – Overview
Helios: What is it?
Introduction to Walmart Transportation Services
Inbound Compliance (Supplier Quality Excellence Program)
Overview and portal
Defects, fines, and invoicing
ASN (Advance Shipment Notification)
What you must know about packaging and labels
Case markings and labels
Pack types
ASN shipping
Shipping labels information
Shipping labels for cases and pallets
Required shipping documentation
Requirements for pallets and dangerous goods
Types of cases (configurations)
Hazmat means of containment and markings
RFID: Overview & requirements (Apparel)
Lead Time Audit: Forms
Economic Order Quantity (EOQ) and Ti/Hi
Freight Factor
How to influence it
Why it is important to your buyer
How to get more from your efforts
Corporate POS Forecast Report
Demand Forecast Report
Supply Plan Report
How to find the root cause of out of stocks
Walmart transportation programs
Prepaid and Walmart freight program (collect)
Scheduler 2.0 for prepaid suppliers
How to confirm a shipment for one or several POs
Driver/Dock Assistants prepaid
How to determine routing status
Proof of Delivery (POD)
Transit Time
Inbound Compliance Program
What is it
Types of fines
THIS CLASS RUNS FROM 9:00 A.M. TO 12:30 P.M. EASTERN TIME.
IT IS A LIVE ZOOM MEETING WITH A MAXIMUM OF 10 PARTICIPANTS/INSTRUCTOR.
PRICE: $650 USD
SAVE 10% WHEN YOU PURCHASE 3 CLASSES AT ONE TIME.
Registration closes at 3 P.M. Eastern Time on the last business day prior to the class.
Requirements
Each student must register; one participant per registration.
NOTE FOR NEW WALMART SUPPLIERS: In order to produce valid reports, your company should be shipping to Walmart prior to taking this class. Since our classes do not use dummy data, if you are not shipping to Walmart, you will have no data with which to produce reports.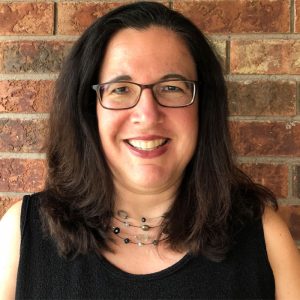 Heather Reid worked for Walmart Canada for 22 years prior to joining Canada's 8th & Walton in 2016. While at Walmart, she organized and facilitated its Retail Link® and various system-training programs for both internal and external Walmart customers. She also facilitated a four-day supplier training session on a bi-weekly basis, teaching over 2,000 suppliers. She has a vast knowledge of Replenishment (GRS) and is an expert in Retail Link® and in Accounting for both Walmart Canada and Walmart US. In addition to her deep knowledge of retail systems, Heather is an extraordinary teacher. She holds a diploma in Human Resources, Marketing, and Accounting and has held the Canadian Human Resource Leader (CHRL) designation.
I really liked how Heather used examples relating to the specific business we were in. She knew the ins and outs of Retail Link and was extremely helpful in guiding which reports would be useful to every type of business. Heather's performance as an instructor was 10/10 for me! She's positive, happy, has a lot of knowledge of Retail Link and very experienced in the business. She explains things very well and is always happy to answer any questions. No parts of the class were confusing or difficult to grasp.
- Simran - 8/22/23 Forecasting and Replenishment Analyst