Podcast: Play in new window | Download
Subscribe: RSS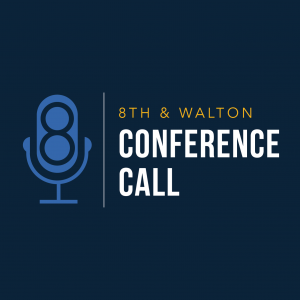 One of the biggest questions Walmart and Sam's Club suppliers face is "why are reporting zero sales?" Finding the root cause of zero sales is a task the 8th & Walton team of experts takes on each week for suppliers across the country. We recently published the article 5 Reasons You're Seeing Zero Sales in Stores detailing common causes and solutions.
To dig deeper on the causes of zero sales, we caught up with Mark Stallcup, VP of Supply Chain Replenishment for 8th & Walton. Mark explained why suppliers are seeing zero sales when everything appears to be right and how to get your supply chain back on track.
In our conversation with Mark, we ask:
How do zero sales relate to our "perpetual inventory (PI)?"
What makes PI result in "phantom inventory?"
What are "out days" and how do you calculate them?
Looking at these factors in zero sales, what are next steps suppliers should take to remedy the issue?
If you would like a free consultation with Mark about issues in your individual reporting, all you have to do is click here to set up a quick phone call.
Hey, don't forget: our podcast this week is brought to you by the great team at IRI. Have a look at their website by clicking here and learn more about their Liquid Data® Technology to make your business smooth in 2019!
Do you already have products in Walmart or Sam's Club and need help with reporting, OTIF, or an up-coming line review? Our team of experts helps suppliers like you every week! Your first step in the journey is a click away. All you have to do is click here to let us know how we can reach you and we'll make it happen.
Would you like to receive an email when we post a new show? Sign up to receive email notifications for new podcasts by clicking here.