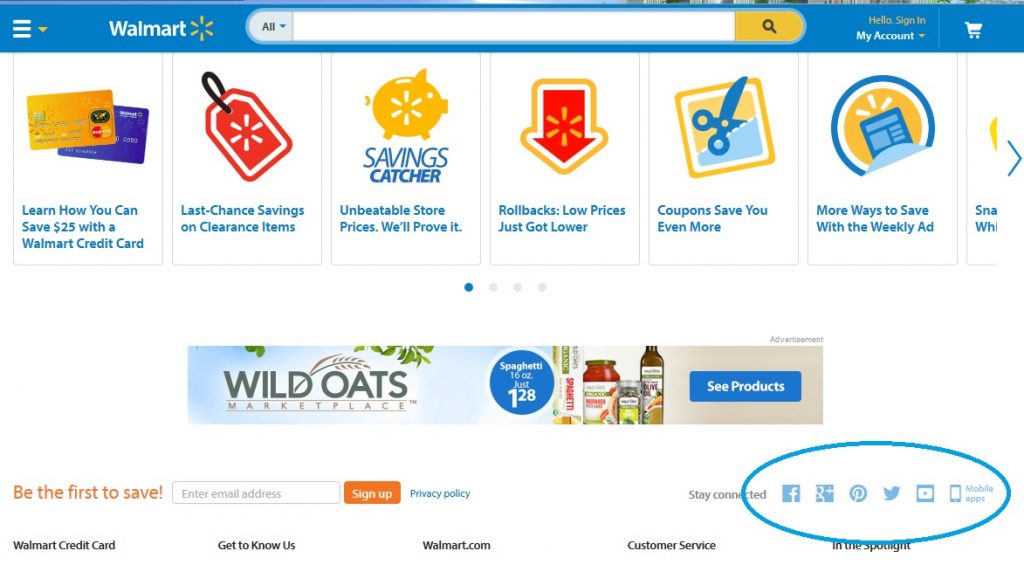 Looking for a good example of social media use in the CPG/Retail world? Try Walmart. Their social media icons are modestly placed at the bottom of their website, but they have plenty of followers and fans.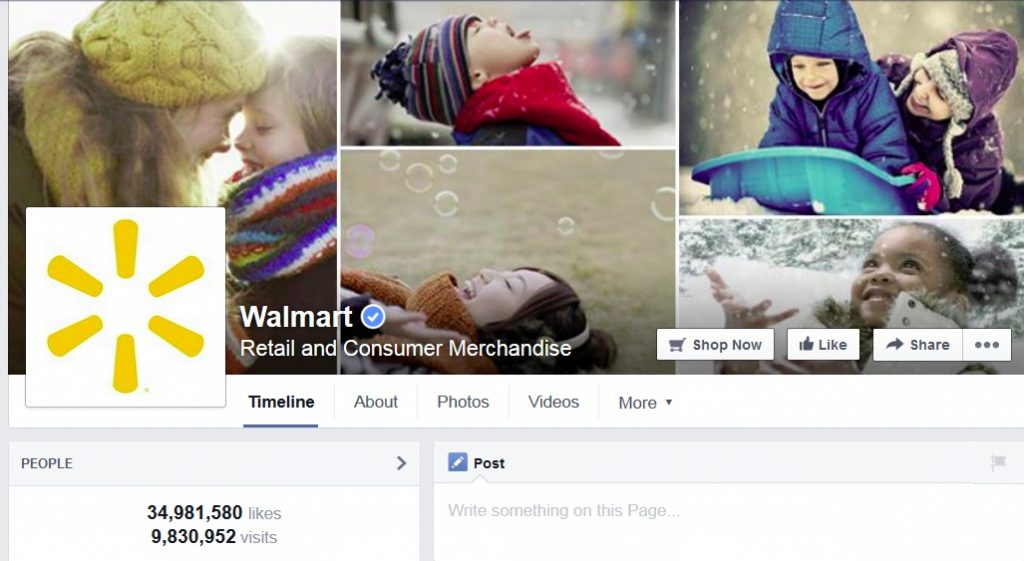 The Facebook page follows the rules — there's a big photo (in this case a photo collage) with no text. They're using the new call to action button, in this case a "Shop Now" button.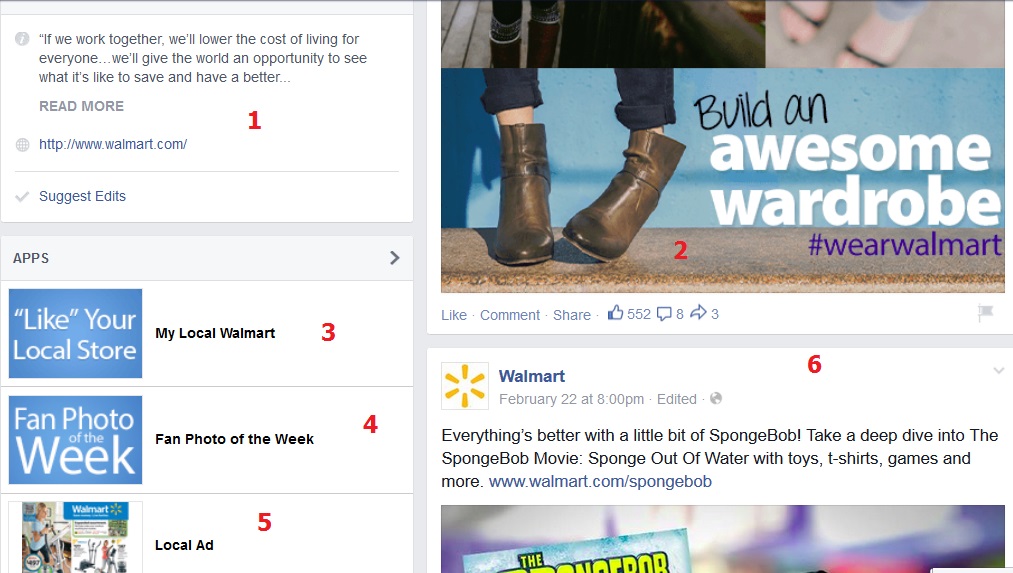 Scrolling down the page we see more good choices:
An inspiring, customer-centric "About Us" message
Pinterest-style graphics with a catchy hashtag.
Local connections
An invitation to join in
Useful information people will come back for regularly
Some flat out promotion — but not only that.
Walmart's Facebook page also has conversations with visitors, videos, recipes, and in general a good variety of content.
Twitter keeps a consistent look, but has different content, so people may follow both.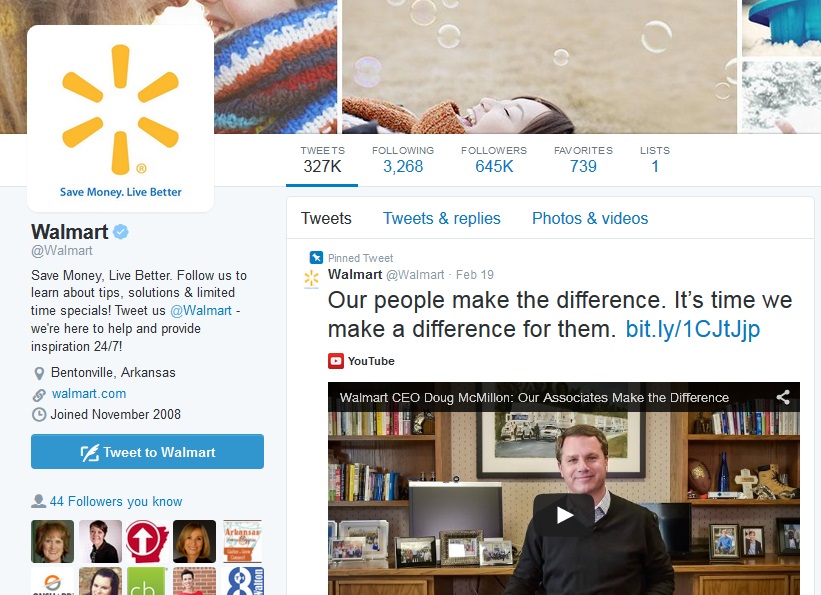 Twitter also often has a different demographic profile from Facebook; for example, many companies find that they have more men following at Twitter and more women at Facebook. People may visit Twitter more for work and Facebook more for play. You'll get this information about your company from your social media analytics. Then think strategically to plan the best content for each platform.
Walmart's Google+ page is completely different, recognizing the different audience: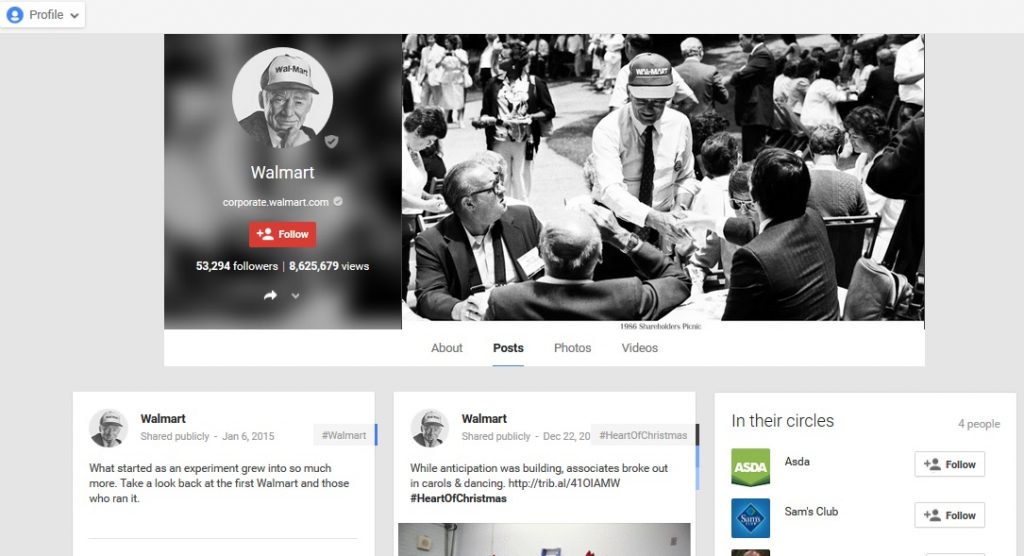 Pinterest is used by many female consumers as one of their favorite search engines, so Walmart provides plenty of lifestyle content: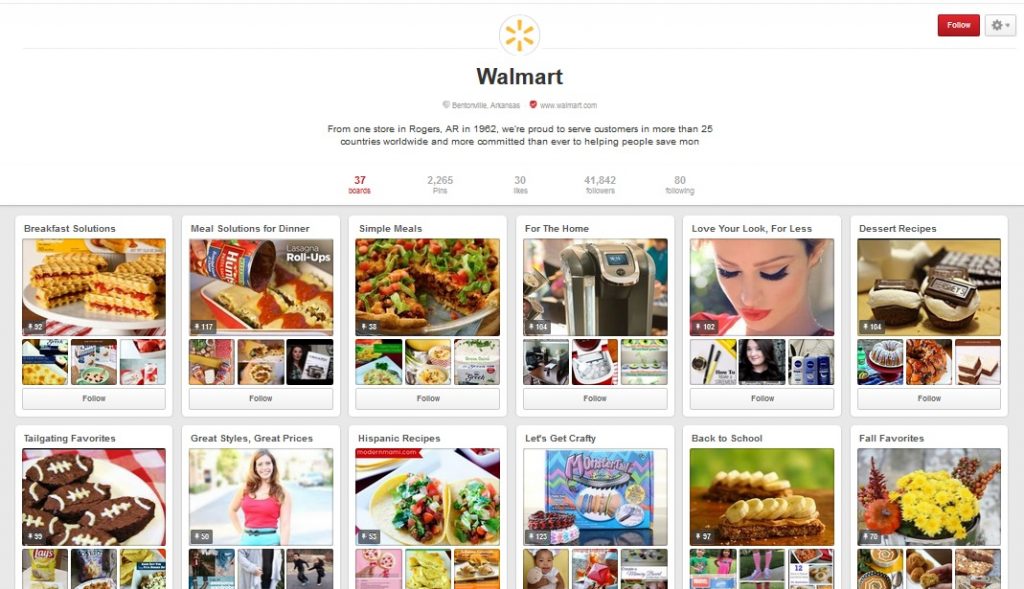 Click through to one Pinterest board, and you'll find that the content includes pins from bloggers who may or may not mention Walmart but who are writing about products, brands, and categories relevant to the Walmart shopper, as well as products and posts from brand ambassadors.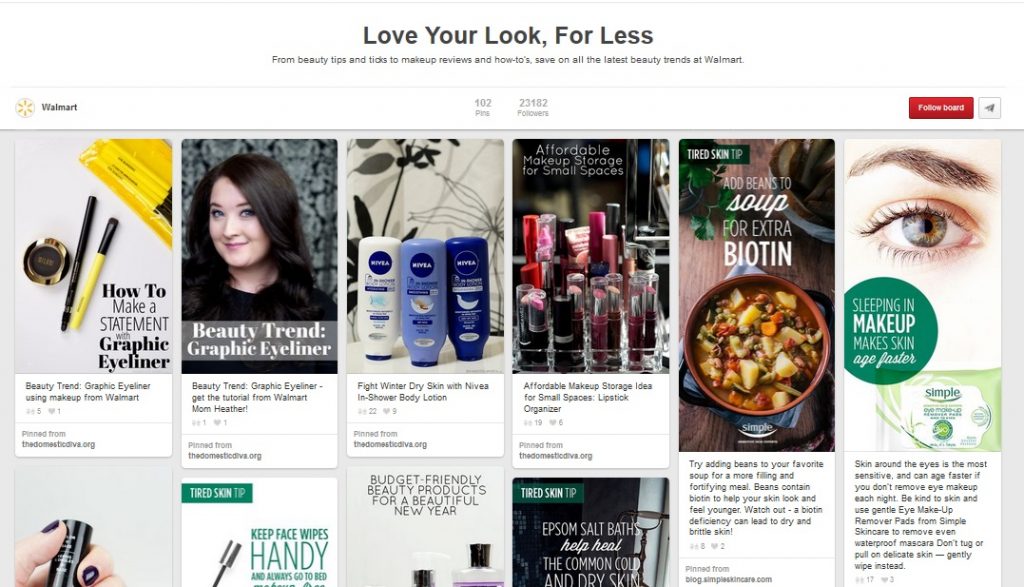 By keeping the customer, the visitor to the particular social media platform, and the strategic goal in mind, Walmart is very successful at social media.