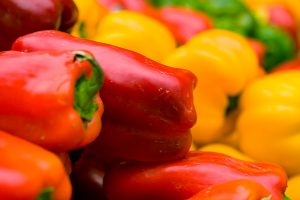 Walmart made history last year by requiring higher ethical standards of all suppliers when it comes to sourcing.
"Saving people money so they can live better encompasses more than merely having the lowest prices," the Supplier's Satandards document explains, "it also requires Walmart be a leader on how we treat our resources. 'Living better' means both we and our suppliers operate in an environmentally and ethically sustainable manner wherever we do business. From sourcing operations to stores, Walmart can and will lead the way to a more sustainable future."
The standards document was written in June, 2012, with the expectation that it would be enforced by June, 2013. Many of the standards were already in place before the deadline.
Walmart identifies 13 points in its ethical sourcing guidelines, ranging from simply following the laws of the region in which a factory is based to zero tolerance of slave and child labor to new, stricter fire safety requirements. Factories are graded according to a four-stage system:
Green: no or minimal violations
Yellow: medium risk violations (factory will be re-audited in one year)
Orange: violations are high risk (factory will be re-audited in six months)
Red: serious violations, including unsafe working conditions, child labor, or bribery
One of the new rules is that Orange rated facilities can no longer be added to suppliers' sources. New sources must be ranked Green or Yellow in order to be added, and all new sources must be audited before they can be added. Retail Link lists Red-Failed sources, and no products can be accepted from these facilities.
New suppliers can get up to speed on all the things they need to know about Walmart with 8th & Walton's New Supplier Onboarding service.