Podcast: Play in new window | Download
Subscribe: RSS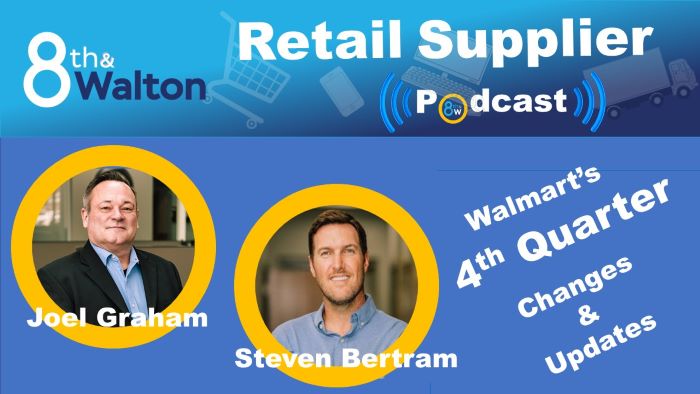 With retail business peaking in the fourth quarter, it's easy for new announcements from Walmart to get missed!
This week's podcast gets you up to speed on changes and updates happening in Walmart E-commerce, deduction disputes, supply chain communication, and more. Click the "play" button above to listen!
We're joined by Steven Bertram, 8th & Walton's Vice President of Supplier Solutions, and Joel Graham, 8th & Walton's Director of Retail Link® and Sam's Club insights. Together they take us through recent changes Walmart has rolled out and a few initiatives coming soon.
Our team can keep you up to date and set you up for success in 2022!
To request a FREE consultation about your Walmart business, simply click here and we'll reach out to you this week.