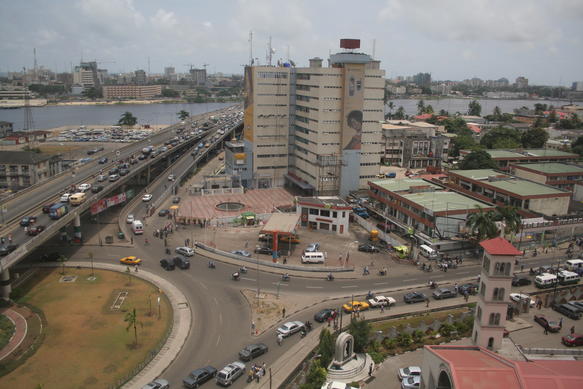 Shelley Broader recently met with Lagos state governor Akinwunmi Ambode to work out final details about the Walmart stores which will soon be opening in Lagos, Nigeria. Ambode announced that his administration will support Walmart.
Ambode is pleased that Walmart will bring more jobs for younger workers, and Walmart looks forward to reaching the emerging markets in Africa, the next frontier for Walmart's international expansion.
Walmart bought Massmart, a South African retail chain, in 2011, and there are currently six Massmart stores in Nigeria. These will be the first Walmart stores. Walmart already employs 28,000 associates at Massmart stores in sub-Saharan Africa, though the great majority of current stores are in South Africa.
Nigeria is Africa's largest economy, and Lagos is considered the economic hub of Nigeria. Walmart is currently involved in programs in Africa for school nutrition, malaria control, free HIV treatment for HIV-positive associates, and a range of environmental initiatives. An extended presence in Nigeria will, as the governor is quoted as saying in Nigerian news source Bella Niaija, help "make life comfortable for residents."
Walmart's major brick and mortar competitor in Nigeria is Shoprite, while the largest ecommere competitors include Jumia and Konga, both of which claim to be the largest. It will also be taking on Yudala, a brick and click start up currently launching in Lagos.
While Walmart makes an effort to support local vendors, this expansion should also offer new prospects for international suppliers.