(Editor's note: The advisory experts at 8th & Walton help suppliers prepare for presentations to Walmart buyers every week. Click here to learn more, ask questions, or schedule a free consultation.)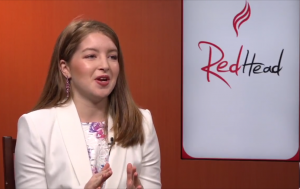 "Best experience of my life so far! Being able to pitch the company I started as a capstone project in college on the national stage at Walmart was amazing! The Walmart associates were welcoming and helpful." It was just one year ago when Marisa Sergi, founder and CEO of Redhead Brands Wine, spoke those words after attending her first Walmart Made in the USA Open Call. Today, her success story and partnership with Walmart is growing strong.
Walmart's 2018 Made in the USA Open Call is happening June 13. New and aspiring suppliers alike are hoping to take part in this year's meeting.
What is Walmart's Made in the USA Open Call?
One of the major focuses for Walmart Stores is supporting American jobs and manufacturing. In recent years, the company announced its commitment to purchase an additional $250 billion in products made, sourced, or grown in the US by the year 2023.Part of accomplishing this goal was establishing the Made in the USA Open Call.
For the last five years, suppliers have been invited to sign up for the opportunity to attend the open call in Bentonville, AR. It's a chance for seasoned suppliers and entrepreneurs of all business sizes to meet with the Walmart buying team.
After meeting with Walmart merchants and pitching their products, suppliers may find themselves with many outcomes:
A contract to have their product in many or all Walmart stores
The opportunity to try their product on Walmart.com or Jet.com
Advice on improving some aspect of the product and meet with Walmart again in the future
A "no" from Walmart does not necessarily mean the door is closed. Many suppliers involved in the Made in the USA Open Call find it valuable getting advice for improvement from the world's largest retailer.
Why Does Walmart Host a Made in the USA Supplier Open Call?
Walmart recognizes its unique position to create opportunity for the US economy.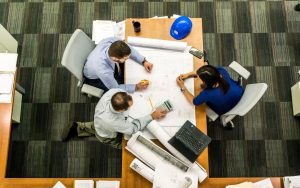 Through the annual open call, the company has the opportunity to collaborate with suppliers, engage industry experts, and use its national resources to work toward creating an estimated 1 million new American jobs.
There's a huge benefit when Walmart invests in products that support American jobs. The company directly impacts accelerating the growth of US manufacturing in finding new, innovative Made in the USA products.
Walmart also sees that the investment in US companies and manufacturing benefits its own shoppers. It doesn't just create jobs; the process is also more efficient. When products are manufactured closer to the point of sale, Walmart stores get product on the shelf faster. That equates to a better business for Walmart and shoppers alike.
The company continues to host the Open Call annually because of the positive impact on jobs, growth, and multiple economic factors. To date, Walmart has reported incremental US receipt growth through over 500 unique projects getting green-lit across 65 departments. Also, the company boasts about 1,300 categories analyzed for economic attractiveness. Under Walmart's commitment to American jobs, the top 75 categories have moved forward with prioritized work plans.
What Does the Walmart Buying Team want to See?
Meeting with the Walmart buyer needs to be much more than "this is my product, here's what it does." The company is on the lookout for innovative ideas to fill the current opportunities in its assortment in stores and online. Your current sales, marketing plan, promotion, private label options, and strategy are all pieces of the presentation puzzle to Walmart.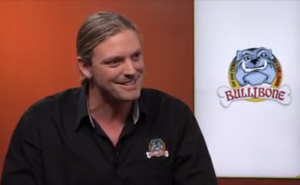 One of the best things an aspiring Walmart supplier can do is learn from one already in the stores. Trevor Jensen, CEO of Bullibone Pet Products, gave some powerful insight on Focus On Suppliers shortly after having his meeting with the Walmart merchants last year.
"Something we're seeing is it's really important to focus on the story of your company," he advises. "Show why your brand is special. Show the whole backstory of your brand. Get them really engaged with your brand. As the market becomes more and more noisy, I think that's something that really stands apart and something Walmart is focusing on."
What Products Qualify as Made in the USA?
One thing to keep in mind is "Made in the USA," while a Walmart program, is defined by the government. Walmart has been called into question in recent years as labeling items "Made in USA" when assembly happened, or more parts were created, overseas. The company cited the incident as a labeling error and thoroughly monitors country of origin claims.
Determining whether a product can claim to be Made in the USA is defined on the Federal Trade Commission's website. Complete specifications can be found by clicking here, but in short, your product will qualify as Made in the USA depending on:
If the final assembly or processing of your item happens in the United States.
How much of your item's total manufacturing costs can be assigned to US parts and processing.
How far removed any foreign content is from the final item.
Walmart takes precautions to truly represent labeling to its customers. It is also the responsibility of the supplier to represent the product to Walmart honestly with full disclosure of country of origin for correct labeling.
Who Can Sign Up for Walmart's Open Call?
Walmart invites two kinds of suppliers to meet with buyers at the event:
Non-Walmart Suppliers wanting to get their products in Walmart
Existing Walmart Suppliers trying to expand their current assortment at Walmart
Opportunity awaits suppliers in both categories. Chris Koerner, VP of Supplier Solutions for 8th & Walton, explained the real potential for opportunity on a recent episode of the Conference Call podcast. "A 'yes' from Walmart can actually mean many things," he says. "It could be a 'yes' for online, a test number of stores, or even full chain.
"There's also a lot to learn when Walmart says 'no' or 'not yet,'" he continues. "Maybe it's just that your price isn't right. Maybe you don't fill a current gap in the assortment. In that meeting, learn what you can do to come back the next year and improve your chances to get the 'yes.'"
How Do I Sign Up to Participate in Walmart's Open Call?
To sign up and get more information about this year's summit, simply click here to connect with Walmart. Note: space is limited each year, and time is critical! If you are a current or potential Walmart supplier, don't wait until the last minute to inquire. If you need help or are thinking of approaching Walmart at a later time, click here to let the experts at 8th & Walton help in your journey to Walmart!