Podcast: Play in new window | Download
Subscribe: RSS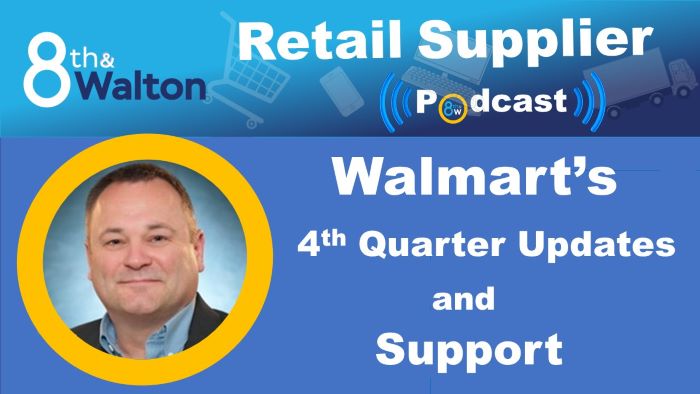 During the busy fourth quarter, it's easy to miss a new announcement or program update from Walmart. Your team at 8th & Walton stays on top of Walmart communications and changes to existing programs. That's what this week's podcast is all about!
Joel Graham is back on the show (click the "play button" above to listen) to give us an update of changes to Walmart initiatives and new things suppliers can expect.
If you have a question for Joel or would like a FREE 15-minute consultation, click here to request a Zoom meeting in the next few days.
In our conversation, we discuss:
Walmart's new CPP charges to suppliers
Accounting issues and disputes
How RFID will impact Walmart.com shopping
Updates to Walmart Item 360
Item 360 rolling out to Walmart Canada
The top questions our Walmart advisors receive each week