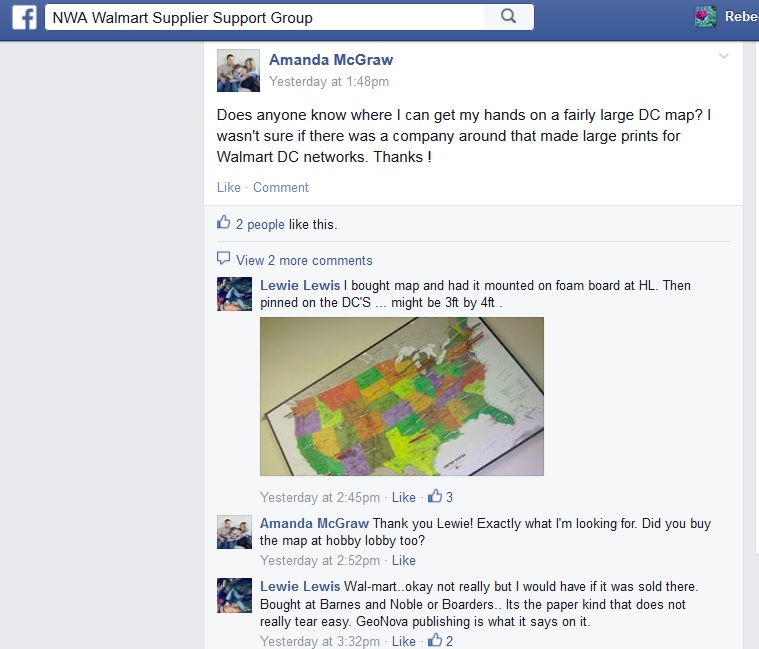 Have you joined the Northwest Arkansas Walmart Suppliers Support Group? This is a closed Facebook group, so you must apply to join, but the administrator of the group is very quick to respond.
Here's what we're seeing at the group page:
Suppliers asking for answers to quick questions on Walmart issues and policies, and getting great responses from other suppliers
Questions about side issues like office furniture
Job announcements
Discussions of third party services like 8th & Walton
Announcements of helpful meetings
Occasional sharing of frustration, with supportive answers
Check it out and let us know what you think!