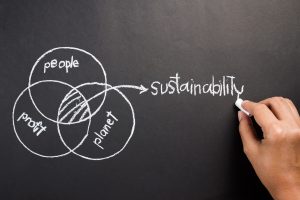 Sustainable Consolidation at Sam's Club
For some time now, Walmart has been serious about sustainability issues. From issuing supplier sustainability scorecards to initiating huge renewable energy projects, the retailer is committed to protecting the environment at every level of its operations. Sam's Club is also becoming much more proactive in the area of sustainability, posing new challenges and opportunities for suppliers.
What Is Consolidation?
Sometimes suppliers need to get products to a distribution center or store on a specific date. This poses a challenge when the order isn't enough to fill an entire truck. One option for these suppliers is to consolidate their orders with those from other companies into one truckload.
As you might imagine, consolidation can be a complex business, which is why many suppliers work with third-party specialists. Consolidation firms work with their clients to monitor loading and unloading of trucks. In some cases, they can help facilitate joint marketing efforts between suppliers who have compatible products.
Why Consolidation Is Sustainable
In a recent Focus on Suppliers appearance, Colby Beland, vice-president of sales and marketing for CaseStack, noted that consolidation is an environmentally sustainable option. When suppliers consolidate their deliveries, this means fewer trucks on the road. Fewer trucks means less fuel consumption, reduced emissions, and a decreased likelihood of accidents.
Beland also pointed out that consolidation saves suppliers money. Lowered costs help businesses keep the prices on their products low, something that is important both with Walmart's "everyday low pricing" (EDLP) model as well as Sam's Club's commitment to wholesale bulk pricing for its members.
Getting Help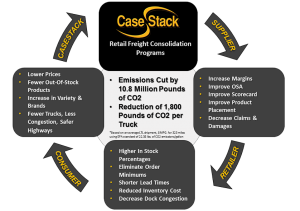 CaseStack has been working closely with Walmart since 2001 and understands how to stay in compliance with the ever-tightening standards for suppliers. Talk to a consolidation expert to learn how to improve your sustainability rankings with Sam's Club.