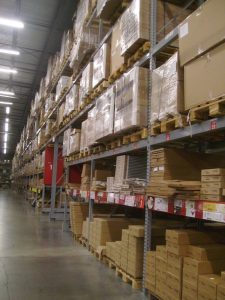 8th & Walton provides the best and most expert training for Walmart suppliers.
We're pleased to announce two new add-on courses to complement our Replenishment and Inventory Management course.
In our basic course, designed to follow our Retail Link training, we cover ways to manage in-stocks, supply chain issues, SWAS and Exception Reports, and more.
Once you have that under your belt, you can look deeper into the ways that replenishment and inventory management works for your categories.
Replenishment & Inventory Management Add On – Apparel Suppliers
Replenishment is different for apparel categories. We're targeting assortment tracking from shipment to store execution, plus WPM Warehouse inventory reporting, Ladder Plan creation, execution, and Sell Thru tracking.
Skills you'll learn:
Developing an Event Tracker
Ladder Plan population and updating
Import PO tracking
Stat Report creation and updating
Replenishment & Inventory Management Add On – Sam's Suppliers
Sam's is a very different business from Walmart. Sam's suppliers can learn the basics of Retail Link and then feel that there is no more training available. In fact, you can learn from our Sam's Club experts and skip the trial and error. With the additional skills in this add-on course, you can impact distribution and research replenishment options.
Covered in this class:
Understanding  Store of the Community for Sam's
Purchase order tracking through Where's My Stuff
How to plan for .com items
A Demand Planner for Sam's
In these add-on classes, you'll be able to see the applications of replenishment and inventory management skills to your specific needs. Call 479-715-6700 for more information or to register.