Podcast: Play in new window | Download
Subscribe: RSS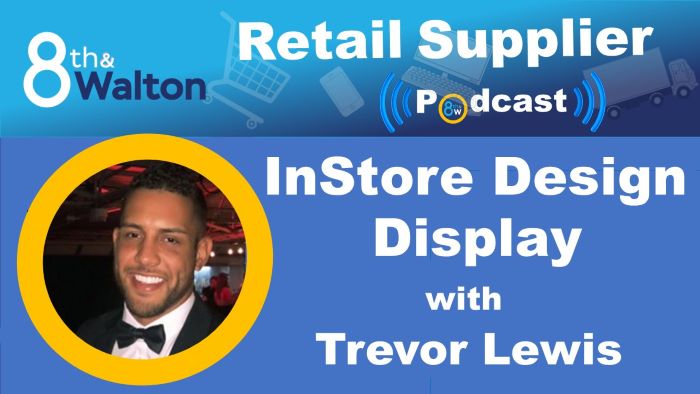 How does that merchandise display complete the customer's omnichannel experience?
What social media is impacting how new displays are designed?
That's part of the conversation on this week's podcast with Trevor Lewis of InStore Design Display (click the "play" button above to listen).
Even with the surge in customers shopping online or trying curbside pickup, more buying decisions are still being made at the shelf. Planning the right presentation to catch your next customer's eye is how Trevor and his team support suppliers each week.
In our conversation, we ask Trevor:
How does InStore Design Display support suppliers?
For today's shopper, how important is the store presentation and what role does it play in the holistic omnichannel experience?
How does the changing retail landscape impact your business?
How do social media and online influencers impact how you support suppliers?
What's happening in the core retail landscape that will impact in-store designs next year?
When you first sit down with a new client, what is the planning process like and what can you do for suppliers that they may not be aware of?
Got a question for Trevor about your next display planning? Visit InStore Design Display for more information!