Retailtainment has been a brick and mortar buzz word for decades. If a competitor met your price and great service, the next step was to give that customer a unique experience in the store. Entertainment in retail was born!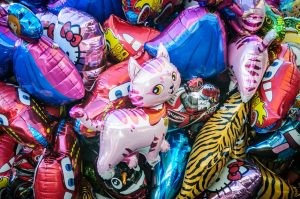 Fast forward to 2017. The retail landscape has changed along with the average consumer. While Retailtainment has its place, too much focus on having a good time loses its luster with today's shopper. Jessica Hendrix, CEO of Saatchi & Saatchi X, has looked at Retailtainment and its place against an online shopping environment. While it can add value, shopper demands have changed drastically.
Less Retailtainment, More Service Basics
During an appearance on Focus on Suppliers, Hendrix explained how recently she stopped in a local grocery store for the first time. She asked an employee where to find one of the items on her list. The employee replied, "I'm not sure. I don't shop here."
Speaking for Retailtainment, the store had done everything right to entice new customers. However, that one experience gave Hendrix excellent perspective: "Retailtainment is a great way to attract and educate shoppers, but you have to nail the basics before you tackle the entertainment extras."
Getting Back to Basics
Hendrix is an expert on the future of commerce and the need for innovation with today's shopper. However, on her recent appearance on Focus on Suppliers, Hendrix focused on the importance of brick and mortar stores understanding what shoppers need when not purchasing online.
"Smart brands and retailers realize that for today's consumer, few things speak to them more than speed and convenience, " she explains, "The in-store experience is crucial if you want to keep your shoppers. Digital shopping and automated ordering have got the convenience angle covered. So, as a brick and mortar retailer, you've got to step up the experience angle while keeping basic navigation and education principles top of line."
What Is the "Experience Angle?"
A "store experience" used to center around Retailtainment: music in the parking lot, balloons, and samples in each aisle. Hendrix explains that in our digital age, what consumers need at the store level has changed. They want to experience speed and convenience above all else.
"When shoppers visit a physical store, they want the convenience to rival that of digital. They also need employees who are knowledgeable and care about their shopping experience," she concludes.
Keeping the Store Customer
Time, resources, and huge budgets are poured into Retailainment efforts every quarter. In an industry of home delivery and curbside pick-up, gaining repeat business with the in-store shopper takes more than fun.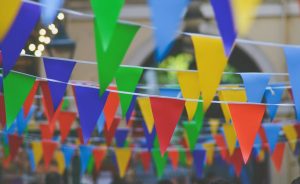 Giving the customer what they want when they want it provides the experience they're accustomed to when shopping online. Hendrix sums it up nicely for brick and mortar retailers, "Bottom line on Retailtainment: you can put a circus in the parking lot, but if shoppers can't find the tomato paste, they might not come back."
[su_youtube url="https://www.youtube.com/watch?v=9ITQbn_nsI8"] https://www.youtube.com/watch?v=9ITQbn_nsI8[/su_youtube]