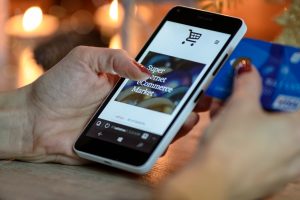 Online sales are growing and mobile shopping continues to get more convenient. Is brick and mortar (and the importance of point of purchase marketing) becoming obsolete? Not by a long shot, according to retail analysts. Recent studies point to factors supporting the need for traditional retail and grocery stores:
Most shoppers admit to only researching online before purchasing in a store
65% of regular online shoppers say price, not convenience, drives how they purchase
Almost 70% of Generation Z (ages 8 – 21) actually prefer in-store shopping to online
Brick and mortar is still in the game, so capturing those last-minute decisions at the point of purchase is still vital to your business. Grabbing the eye and getting the sale is the focus of companies like Excel Displays and Packaging that specialize in presentation where the decision is made. A little more focus on a display, packaging, or in-store standees can make the difference in market basket dollars.
Where the Battle Begins
Your product made it to the store shelf, and the customer researched it online before entering the building. With these factors on your side, there's still a few obstacles on the "path to purchase." Walking through an average grocery store, a consumer will be exposed to over 20,000 brand messages (individual products, in-store signs, electronic notifications, audio/video announcements to name a few).
This is where your point of purchase marketing counts. Seasoned professionals will tell you it begins with your brand. Clear messaging and crisp visualization around brand have to deliver against your competitor just a glance away down the shelf.
Point of Purchase: Inviting Versus Enticing
The battle isn't just protecting your brand from the competition, but luring their customers to your items. They've invited a customer into the store with direct mail, a coupon, or commercial. With their customer in your aisle, it's time to entice that customer to consider your product while they still have time to make that decision.
A packaging and display company like Excel can help clients in this area with creative ideas on displaying merchandise. Pallet displays placed strategically take on a dual role of holding and advertising product. Even a well-done standee or in-store sign can influence that last-minute decision over your competition. With about seven out of ten buying decisions made at the point of purchase, it helps to put as much effort and creativity into making your product shine over the sea of selections.
POP Off Shelf Into Basket
There are a variety of ways to woo customers walking up the aisle. Eye-catching packaging, graphic pallet displays, and merchandise standees are just a few tools at your disposal when partnering with the right point of purchase partner. To learn about how Excel can help you, by visit their website.