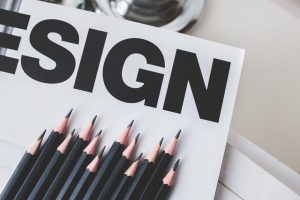 It seems like the online retail pendulum has swung the other way in just a few years. At one time, retailers needed an internet presence to drive awareness and traffic to their brick and mortar stores. Today, there are more systems and operational procedures working in physical stores to drive more online transactions. One element that has to work even harder at the store level to grow online sales is the retailer's in-store print.
In-store signs and displays have to evolve as shoppers demand more from retail. Companies like Menasha recognize the new responsibility of in-store promotional print, and have already developed technology and solutions to meet the demand. Through their expertise, print pieces in the store have gone from simple information to helping seal the deal.
Print Supports the Effect of Growth
Can't find it at Walmart? That's almost an extinct statement! Walmart is an example of a retailer expanding its reach through acquisitions. Taking over online businesses like Jet.com, Bonobos, Hayneedle.com, Moosejaw, and Modcloth.com has done more than extended Walmart's selection; it has extended Walmart's demographic.
The job of Walmart's in-store signage and displays is to communicate this extended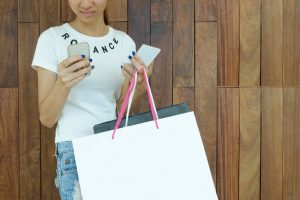 selection in the store. A Millennial shopping for home furnishings may want to see more than the limited selection in a Walmart store. Signage now creates a virtual, endless aisle by directing them to more selections online.
Menasha recognizes a big benefit of this for Walmart. By expanding larger and trendier selections online, Walmart is able to lure in the upper-middle class shopper. For companies like Menasha supporting Walmart in-store print, this means clearer communication of the online options. Signs that clutter the aisles get lost in the shuffle. The focus now is on signage integrated into the fixtures right at the sight-line of the customer.
Supporting the Store that Supports the Consumer
Omni-channel has changed the way customers shop. The new shopping habits have changed the way brick and mortar stores deliver product. This chain reaction has lead back to print solutions companies in how they support in-store signage needs.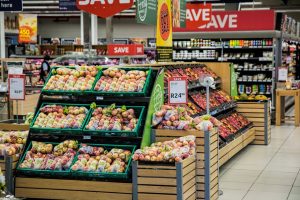 In addition to supporting sign integration and online messaging, Menasha has seen print technology grow with the times. Menasha has invested in its digital printing technology to produce signage on-demand to accommodate localized and customized needs. Digital quality is so precise that it can match colors to uphold CPG and Walmart branding.
To learn more about Menasha's latest technologies in delivering promotional print solutions, visit them online.