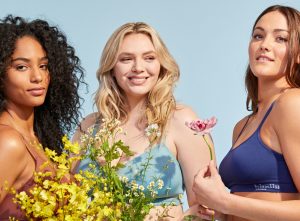 The partnership between the manufacturer of Kindly brand intimates, and Walmart, is a unique one:
"In August 2021, Gelmart — which supplies DTC brands like Lively and In Common, as well as private labels for retailers like Target and Kohl's — launched a new intimates brand called Kindly. Kindly is independently owned by Gelmart, but is a Walmart-exclusive brand. Despite being only available at the big-box retailer, Gelmart wants to build brand awareness for Kindly in its own right and is taking a marketing approach that more closely resembles that of a DTC startup."
P.S. Consumers are getting out and about and want to look good while doing it! Fashion is a key market right now, so it isn't surprising that Walmart is ramping up its apparel offerings. If you are trying to navigate these changes, know that 8th & Walton's experts can help. Book a consultation today.