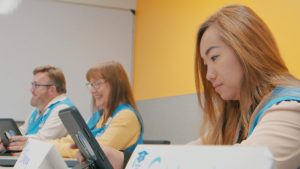 Walmart plans to debut a range of "inclusive" associate vests that are designed to reflect associate body types and needs, such as maternity vests, shorter-stature vests, and a vest for associates who are deaf or hearing-impaired:
"The Bentonville, Arkansas-based retail giant displayed at least seven inclusive uniforms for workers at its Year Beginning Meeting (YBM) for store managers and corporate employees in Orlando, Florida, this week, per photos shared with Insider by a meeting attendee and a social media post."
Walmart values its associates! If you want to maximize your relationship with one of the world's strongest retailers, know that we can help. Get in touch and schedule a consultation today.