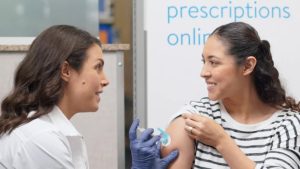 Walmart has announced its first Wellness Day for 2023. Wellness Days provide community members with free health screenings, education, and low-cost immunizations:
"Walmart Wellness Day encourages families to prioritize their health by not only helping them know and understand their numbers, but also providing the tools and resources to seek care, as well as improve and maintain healthy lifestyles. Knowing your health numbers is just a start, but additional information allows people to make decisions and track progress. Walmart Wellness Day is also a great time for customers to learn about our health and wellness offerings and solutions and take advantage of free screenings and affordable immunizations, right in their backyard."
P.S. Walmart wants to meet a full range of consumer needs, including health care. If you want to improve your relationship with your Walmart buyer, check out our supplier courses today.