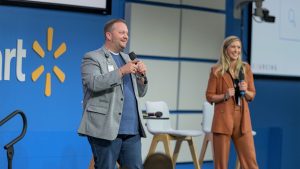 Walmart recently hosted an event for European suppliers:
"Last week, we hosted nearly 60 business leaders from all over Europe to join us in Bentonville, Ark., for our first European Supplier Summit. The two-day event centered on innovation and opportunity in our supply chain, while also connecting Walmart leaders with potential suppliers as we look for new ways to help our customers save money and live better."
8th & Walton is based in Bentonville: Walmart is our neighbor! Contact us today to set up a free consultation and see what a hometown advantage can do for your company.