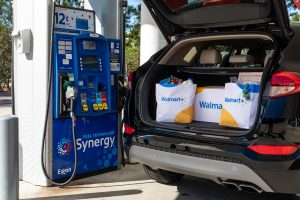 Walmart and other retailers are facing challenges as grocery sales cool:
"Although consumers still clearly have a defensive bias, and meals are still being eaten at home, the low-margin traffic leader that grocery normally is starts to lose some of its punch, a reality that is especially poignant for Walmart, the nation's largest retailer of groceries."
P.S. Grocery is a market segment worth watching right now as more people choose to cook at home. Are you interested in selling more through Walmart this year? Get in touch with us at 8th & Walton today and schedule a consultation.