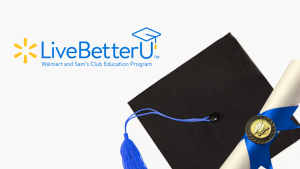 Walmart is expanding its Live Better U education program to employees in Canada. It is also adding the University of Arkansas as a partner institution:
"According to Walmart, in the past five years, the company has saved associates nearly $500 million in tuition costs, more than 104,000 Walmart and Sam's Club associates have participated in Live Better U in the U.S. The company says that when it removed the initial $1 a day fee for associates in 2021, it saw a 66% increase in enrollment year-over-year."
8th & Walton is based in Bentonville: Walmart is our neighbor! Contact us today to set up a free consultation and see what a hometown advantage can do for your company.