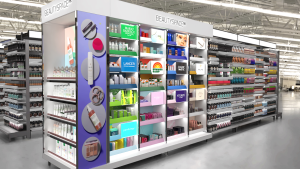 Walmart is becoming the retailer of choice for indie and boutique beauty brands:
"Indie beauty startups are 'a big priority' for Walmart, said Creighton Kiper, Walmart's beauty merchandising vice president, who noted that trendy startup brands are especially important for the younger millennial and Gen-Z demographic. "
P.S. Walmart wants to be the retailer of choice for everybody, regardless of income. If you are ready to sell to multiple demographics, 8th & Walton stands ready to help. Schedule a consultation today.