WALMART.COM REPORTS
Reduce your frustration and your errors. Learn the basics correctly so you can produce accurate Walmart.com reports each and every time.
Learn the correct way to run your Walmart.com reports. Let a seasoned expert in Retail Link® show you the ropes — what you should do and what you must avoid. E-commerce reports are far too important to go this alone.
Who should take this class?
Analysts, those who build dotcom reports or analyze data for online sales; those who wish to learn the correct processes for Walmart.com US; those who want to create e-commerce reports more quickly.
NOTES:
Content for this class is revised frequently — whenever changes or updates occur.
8th & Walton classes are exclusively for Walmart suppliers; only a supplier who works directly with Walmart may register.
PREREQUISITE: Retail Link® 1 or the ability to run reports.
NOTE FOR NEW WALMART SUPPLIERS: In order to produce valid reports, your company should be shipping to Walmart prior to taking this class. Since our classes do not use dummy data, if you are not shipping to Walmart, you will have no data with which to produce reports.
Channel types
Navigating to Walmart.com reporting in Retail Link DSS
Why it is important to use Walmart.com Templates in DSS
How to create, pull, and analyze Walmart.com reports

Sales Summary

Inventory Summary

E-Commerce OTIF Details (Create and Save)

FC In-stock Visibility

E-Commerce Supply Plan

Sales Summary Report with valuable attributes

THIS CLASS RUNS FROM 9:00 A.M. TO 12:00 P.M. CENTRAL TIME.
IT IS A LIVE ZOOM MEETING WITH A MAXIMUM OF 10 PARTICIPANTS/INSTRUCTOR.
PRICE: $495
SAVE 10% WHEN YOU PURCHASE 3 CLASSES AT ONE TIME.
Registration closes at 3 P.M. Central Time on the last business day prior to the class. Please use your supplier email address to register.
Requirements
Each student must register; one participant per registration.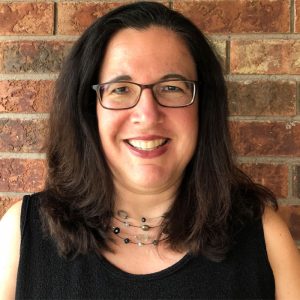 Heather Reid worked for Walmart Canada for 22 years prior to joining Canada's 8th & Walton in 2016. While at Walmart, she organized and facilitated its Retail Link® and various system-training programs for both internal and external Walmart customers. She also facilitated a four-day supplier training session on a bi-weekly basis, teaching over 2,000 suppliers. She has a vast knowledge of Replenishment (GRS) and is an expert in Retail Link® and in Accounting for both Walmart Canada and Walmart US. In addition to her deep knowledge of retail systems, Heather is an extraordinary teacher. She holds a diploma in Human Resources, Marketing, and Accounting and has held the Canadian Human Resource Leader (CHRL) designation. 
I thought this course was very helpful. Actually walking through the reporting step by step and doing it myself helped reinforce the tools available for what I need. Heather was very patient and easy to talk to and ask questions.
- Betsy - 8/4/23 Account Manager
The class was very helpful and Heather was super! Very personable and knowledgeable and reached back out same day with an answer to an outstanding question I had during the course. The course was well-paced and gave me all the info I was looking for.
- Melissa - 12/9/22 Account Manager
I was trained for Walmart.com, Retail Link 2, and Retail Link 3. I got to know many tricks and techniques that can help me build my reports better and help me make decisions faster. Great work by Lori and Heather on answering my doubts and helping me get trained.
- Listrin - 8/4/22 Sr. Data Analyst
The class on Friday with Heather & Joel was great. They were both very informative & helpful in answering some of my specific questions. Appreciate it.
- Jeremy - 1/7/22 Director, Customer Success
It was a good insightful class. I loved the conversation, insight and great information learned.
- Ninette - 11/5/21 Replenishment Director